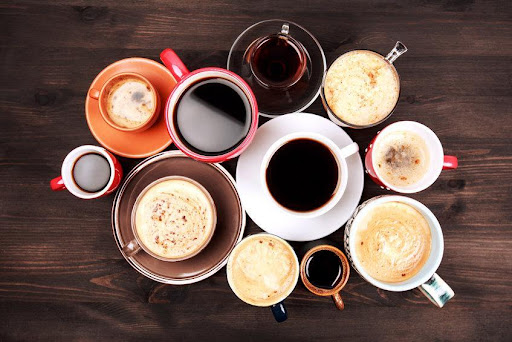 A Closer Look at Caffeine Consumption and Senior Health
Whether it's a hot cup of tea or steaming cup of coffee, the majority of older adults prefer to jump start their day with a caffeinated beverage. Caffeine does have health benefits, but consuming too much can be detrimental to the health of an older adult.
March is National Caffeine Awareness Month. It's the perfect time for older adults to take stock of their caffeine consumption habits and consider the effects it has on their overall health and well-being. Here's a closer look at caffeine consumption and senior health.
The Benefits of Consuming Caffeine
Most older adults are well aware of the stimulant effect that caffeine provides. Not only does caffeine help to awaken the brain, it also boosts cognitive functioning and can increase energy levels.
Recent studies have examined the effects caffeine has on aging. Consuming caffeine could lead to a longer life span, as evidenced by one study. The study found an inverse relationship between caffeine consumption, particularly coffee, and mortality. This demonstrates that caffeine can be a part of a healthy diet.
Other studies have examined the relationship between caffeine and chronic health conditions, such as Parkinson's and Alzheimer's ideas. One particular study concluded that drinking two cups of coffee per day offered protection against Parkinson's by nearly 60 percent for individuals with a genetic mutation linked to the condition. Another study that looked at Alzheimer's and dementia found that middle aged adults who consumed three to five cups of coffee per day decreased their risk of dementia by 65 percent.
Caffeine also appears to be beneficial for weight management. The bolt of energy that coffee and tea provides can help keep older adults moving, according to one study. Other studies have found that caffeine appears to alter fat storage and may reduce the risk of obesity, particularly in men.
Despite the common myth that caffeine is bad for the heart, studies now show that caffeine supports heart health. Drinking three to five cups of coffee a day can lower the risk of heart disease by 15 percent, and stroke by 21 percent.
The Risks of Consuming Caffeine
It's evident that consuming caffeine in moderation has many health benefits, especially for older adults.
However, too much caffeine can cause adverse health effects, including dehydration, increased blood pressure, and anxiety.
Research shows that older adults with type 2 diabetes react differently to caffeine. Caffeine can cause blood sugar and insulin levels to spike. Others may experience lower blood sugar levels just after two cups of coffee.
Too much caffeine can lead to a poor night's sleep. Consuming caffeine too close to bedtime can interfere with sleep quality throughout the night, as well as the ability to fall asleep in the first place. Older adults should limit their caffeine intake to the morning and early afternoon hours.
The greatest risk of consuming caffeine for older adults lies in the metabolic clearance of caffeine. It takes longer for older adults over the age of 65 to metabolize caffeine than younger adults. This means it stays in their system longer. The Cleveland Clinic shares that it can take up to ten hours for caffeine to completely clear the system. Certain medications may interact with caffeine, so it's important for older adults to talk with their doctor about their caffeine habits.
As you take stock of your caffeine consumption habits, why not also consider your overall health and well-being. If you're an older adult who could benefit from a professional caregiver to manage day-to-day life, Visiting Angels Sarasota can help. We provide home care referrals to providers who are able to help at an affordable cost. Our personalized approach to in-home care along with our compassionate caregivers and flexible scheduling can help you live your golden years comfortably and safely right in the comfort of your own home. To learn more, please contact us today by calling 941-952-5800.