How Seniors Can Maintain an Active Lifestyle When It's Too Hot Outdoors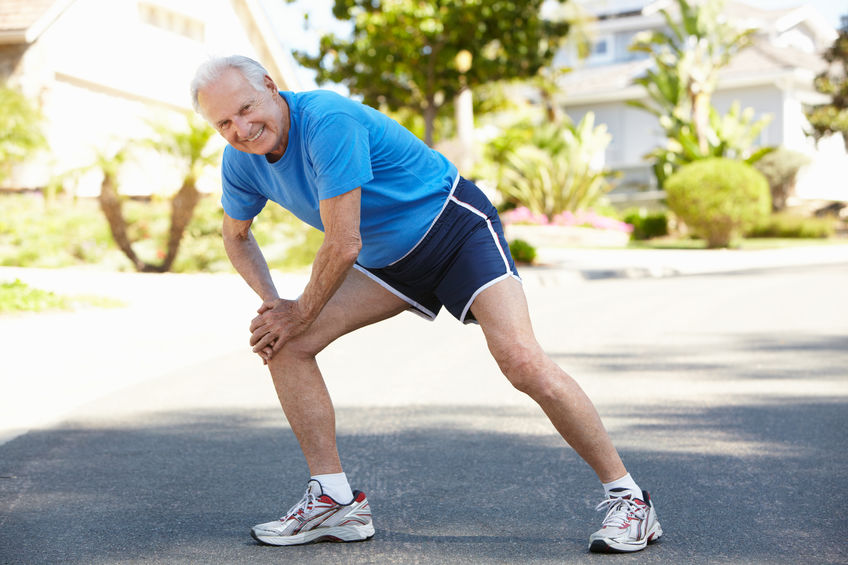 This summer, we've already seen record breaking temperatures across the nation. Yet, we are still weeks away from a reprieve from this hot and humid season. The air, thick with heat, makes it difficult for anyone to keep up with their active lifestyle. This is especially true for older adults. Extreme temperatures can cause potential safety risks for people over the age of 65. Heat stroke, heat exhaustion, heat cramps, sunburn, and heat rash are just a few of the side effects seniors can experience when exposed to high heat indexes. Not only does the heat pose a threat to seniors wanting to maintain an active lifestyle throughout the summer season, but it can also cause the most active and disciplined senior to feel draggy and lazy. As we endure these last few weeks of summer, here are a few tips to help seniors maintain an active lifestyle when it's too hot outdoors.
Avoid the Mid-Day Heat
The first tip to maintaining an active lifestyle in the heat of summer is to plan your workout or recreational activity around the hottest time of day. This is typically between the hours of 3 pm and 4:30 pm, but on the hotter days, the heat can linger well into the evening. Another factor to keep in mind is the sun. Its rays are particularly strong between the hours of 10 am and 4 pm. In order to prevent heat related illnesses, seniors should plan their outdoor recreational activities before 10 am, when the sun rays begin to intensify, and/or after 6 pm on the hotter days, as the heat begins to wane.
Keep Hydrated
Another tip to maintain an active lifestyle on those hot days is to keep hydrated. This is especially important during heat waves. Older adults are more affected by summer heat because their bodies become less efficient at regulating temperature. Seniors don't sweat as much as younger adults. Their bodies also store fat differently, which further complicates their body's ability to regulate heat. Regardless of your activity level, ensure that you ward off dehydration by drinking water at meals and throughout the day. If you plan to head outdoors, take water with you. Drink before, during and after your activity. If you feel thirsty, you're already dehydrated, so drink up.
Take It Easy
Use the summer months to take it easy with your workout routine. This may mean that you cut back on how often or long you engage in your favorite aerobic exercises, change the location to indoors, or try something new, such as tai chi or yoga. Learn to listen to your body. If you at all feel tired as you exercise, stop immediately, before you become exhausted or dizzy. Taking it easy doesn't necessarily mean that you give up on staying active. It just means that you recognize the risks for pursuing activities in the heat and are choosing to be smart about how you maintain your active lifestyle.
Dress for the Weather
Another factor to consider when participating in recreational activities on those hot days is your clothing of choice. Before heading outside, take a closer look at your outfit. Darker colors and heavier fabrics absorb heat from the sun and can leave you feeling like you're wrapped in a blanket. Lighter colors and lightweight clothing are more appropriate for hotter weather. Choose clothes that are loose and light, allowing air to circulate over your skin. Also choose clothes that wick away sweat, which aides in keeping you cool. You can even find UV protection clothing, available at most athletic wear clothing stores. Don't forget to grab a running hat, one that helps wick away sweat and keeps your body shaded while you're out in the sun.
Visiting Angels Sarasota is here to lend a hand on those hot, summer days. We can help you, or your aging loved one, maintain their active lifestyle while staying safe and cool, throughout the summer and into the fall season. Whether you need an encouraging companion to assist you on your summer walks, or are looking for more assistance at home, we offer a variety of senior in-home care services that will help you stay independent at home. Please contact us today by calling 941-952-5800 to set up a free in home consultation.