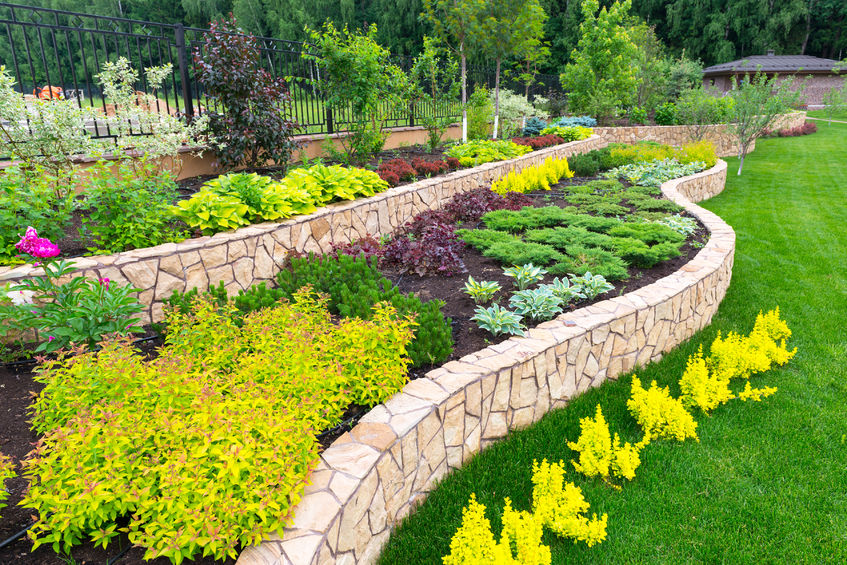 Is It Time to Downsize Your Lawn?
Many seniors have spent years cultivating beautiful yards. Working in their yard gives them purpose and peace. However, it doesn't come without its own challenges. Many seniors experience aggravated backs after spending too much time bending over to pull weeds or spread mulch. Seniors with low endurance are at risk for overexertion just by mowing their lawns. In addition, there's always the risk of falling on uneven surfaces in the backyard.
April is National Lawn and Garden Month. If caring for your lawn and garden has become too burdensome, perhaps it's time to downsize your lawn. Here are a few tips to help you manage your outdoor space to enjoy gardening without all of the hassles.
Install a Generous Patio
The simplest way to downsize your lawn is to install a generous patio near the back door. Although patios can be costly, they can also add a lot of value to your home. The additional space can also serve as another area to entertain. Then, you can add a garden bed off the patio, decreasing your lawn space all the more. Plant low-maintenance perennials to minimize exertion.
Replace Mulch with Rock
Another tip to help you better manage your outdoor space is to replace mulch with rock. Mulch can erode over time and needs to be replenished at least once a year. Rocks are lower maintenance as you seldom need to replace them. If you're satisfied with your plants in your garden beds, consider ordering rock instead of mulch. Hire help to spread the rock.
Make Way for More Habitat
Let nature help you maintain a welcoming yard by creating more natural habitats that require less work. Wildlife-friendly gardens are growing more and more popular. They replace manicured lawns with native plants that attract native and migratory birds, butterflies, and other wildlife. In addition to being low maintenance, you'll have the satisfaction of watching wildlife right in your own backyard.
Switch to Container Gardening
If you love to garden but stooping over causes pain, switch to container gardening. Many vegetables and herbs can grow abundantly in smaller pots or containers. Try incorporating some herbs in your flowerpots to save space and add variety to your potted plants. You can create beautiful container arrangements without having to sacrifice your back.
Downsize the Time Spent Maintaining Your Lawn
If you can't physically downsize your lawn, downsize the amount of time you spend maintaining your lawn. Hire a lawn and garden crew to keep your lawn in shape. This is extremely helpful if you have balance difficulties, mobility challenges, or simply get tired after a few minutes of exertion. Hiring help doesn't mean that you need to be completely hands-off. You can still head outdoors to care for your prize-winning roses while the lawn crew takes care of everything else.
Speaking of help, perhaps it's time you reach out to Visiting Angels Sarasota, FL for your senior home care needs. We strive to make staying at home a positive experience. You are in charge of everything. Your home care provider will not dictate your schedule. Instead, they will provide the assistance you need to get through your day with ease. To learn more about our home care referrals, please contact us today by calling 941-952-5800.