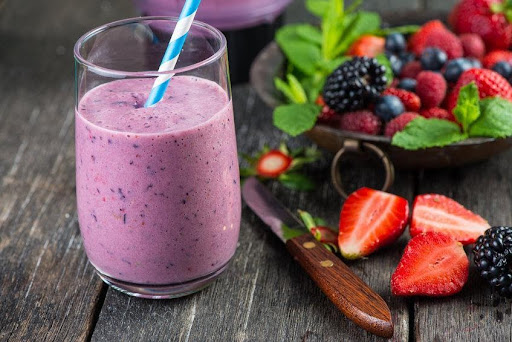 Start Your Day Off Right with a Heart-Healthy Breakfast
We all have heard that breakfast is the most important meal of the day. However, if you're an older adult, breakfast could be your most essential meal of the day. Eating a nutritious breakfast helps many older adults jump start their metabolism and ensures that their bodies function properly the rest of the day. Breakfast allows seniors who struggle with low appetite to consume more calories and nutrients than if they skipped it altogether. It's also important for older adults who desire to lose weight. Studies show that consuming breakfast helps adults consume fewer calories throughout the day.
February is American Heart Month. It's the perfect opportunity for older adults to reevaluate their first meal of the day. If you're a senior who wants to improve what your breakfast looks like, here are four heart-healthy breakfast options that will ensure that you start your day off right.
Greek Yogurt
Loaded with tiny probiotic bacteria and packed with protein, Greek yogurt makes a wonderful case for the first meal of the day. Probiotics help seniors digest food and absorb nutrients and are important for seniors with digestive disorders. It also involves little preparation, is rather affordable and is easy to consume. Stick to the plain variety, instead of choosing flavored ones that contain excessive sugar. Instead, sweeten your yogurt naturally with fruits or honey. Add granola for a crunch or substitute Greek yogurt for your milk in your morning bowl of cereal.
Protein Enriched Smoothies
Another great option for seniors to jump start their day is with a protein enriched smoothie. Because everything is blended, seniors who have difficult chewing can still consume key nutrients that their bodies need. Smoothies are a great way to mask the taste of certain vegetables. Toss in a handful of spinach or kale to start the day off with one or two servings of vegetables. There are a variety of smoothie recipes available on the internet. Find recipes that appeal to your palate.
Avocado on Whole Wheat Toast
Avocados are a great source for healthy monounsaturated fatty acids and packed with potassium. They support eye health, in addition to heart health. They can even reduce arthritic symptoms, making it easier for seniors to add more movement in their day. Simply slice an avocado in half, slice the flesh inside, then scoop it right out of the skin with a spoon. Replace your jam with sliced avocado on your morning toast and help keep mid-morning cravings at bay.
Oatmeal
Oatmeal is among the most popular breakfast foods, and it's no wonder why. It's easy to prepare and can be enjoyed any time of the year. It's packed with nutrition, including fiber which supports healthy digestion. What's amazing about oatmeal is that it can be flavored in a variety of ways. Top with fruit or sweeten with honey or maple syrup. Try baked oatmeal to change up the texture or prepare overnight oats so that you wake up to instant breakfast in your refrigerator.

In addition to starting your day off right with a heart-healthy breakfast, be sure to start your day off right with senior care referred from Visiting Angels Sarasota. With senior care referrals from our office, older adults who need assistance at home can receive the help they need on their preferred schedule. Our network of providers from the Sarasota area has a wide range of availability. Whether you need assistance first thing in the morning or need help in the middle of the night, we can refer a caregiver who is available to assist you. To learn more, please contact us today by calling 941-952-5800.