Visiting Angels is Hiring CNAs and Professional In Home Caregivers in the Greater Schererville Area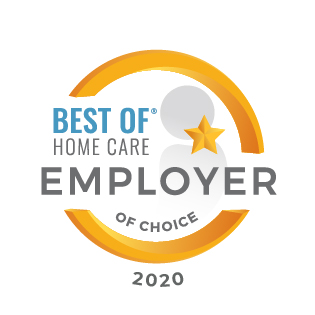 Why Not Make A Positive Impact on Someone's Life - And Yours? Join Our Team Today!
Visiting Angels of Schererville's in home caregivers take on an essential role, to care for those who cannot take care of themselves. Are you looking for a truly meaningful care provider job? Do you enjoy taking care of seniors? If so, then Visiting Angels of Schererville wants you on our team! We're always in search of compassionate caregivers that are one-of-a-kind, people who are cheerful, dependable, and compassionate. If you believe in personal accountability and would like to learn more about being an aide, call us today. We would love to talk to you! To create a work schedule and environment that's ideal for you, we work with your personal needs and time commitments.
Why One-on-One Caregiving?
Our companions provide one-on-one support to our elderly clients while in the comforting surroundings of their own home. There are many activities and tasks that our clients can no longer perform on their own and that is where our caregivers come in. Whether it is personal care, keeping the house clean, laundry, helping with meals, running errands, or taking them out on excursions, we are there to offer the support they need. Above all else, our number one care task at Visiting Angels of Schererville is to help our elderly clients re-engage in their daily activities and enjoy their life! As one of our care providers, that's where you find your greatest personal satisfaction, enabling others to find joy in everyday living.
Caregivers Make Our Agency Work, So We Take Feedback Seriously
At Visiting Angels of Schererville, we take employee happiness to heart. We hired Home Care Pulse, an outside company, to track how our caregivers feel about working with us. Home Care Pulse contacts our current aides every month so they can provide their honest, anonymous feedback about what they do and do not like about their job. With this feedback, we improve the quality of our workplace. That is why we take feedback very seriously!