Non Medical Home Care in Seattle WA: When and Why It Can Help A Loved One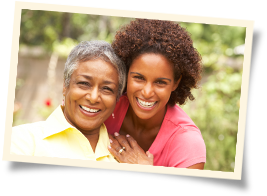 You may think that non medical home care in Seattle WA is only needed when a family member is unable to complete any tasks without regular support or supervision. But in fact, receiving senior care can be impactful for loved ones who are displaying even small signs of struggle.
That's because sometimes even these minor signs of difficulty can be an indication that your loved one is having greater difficulty than you think. But it's also because, once symptoms of struggle become evident, receiving non medical home care can be crucial to preventing or addressing a further decline. Home care from an agency like Visiting Angels® Seattle WA can also equip your loved one to enjoy their days with more dignity and comfort.
How Our Non Medical Home Care in Seattle WA Can Support Seniors
At every stage of our lives, what we eat, our level of exercise, and social activity can have wide-ranging implications on our health. When our loved ones start to find themselves struggling with everyday tasks, whether these are small difficulties or big ones, it's very common to start ignoring health and wellness.
For example, if a family member is having difficulty standing for longer periods of time, they may neglect to eat properly. If a loved one knows their house is in disarray but they can't adequately clean it anymore, they may isolate themselves from family or friends. With home care in Seattle WA, we can make sure these types of concerns are minimal for your loved one.
Just as important, we can support your family member to enjoy activities they've always loved, from reading, gardening, chatting, or even visiting friends.
How To Tell When Your Loved One Needs Assistance from Visiting Angels Seattle WA
The signs that your loved one is beginning to experience greater difficulties around the home may not be obvious. That's especially true if you live further away from them. But next time you or a family member visits, here are a few signs to look out for:
Are there small dents or scrapes on their vehicle? Do they have bruises, cuts, or other signs of an accident?
Do they need to use walls or railings to support themselves more often? Do they struggle to get out of chairs or stand up?
Does it look like expired food or unwashed dishes are piling up around the kitchen or home?
Get thoughtful and impactful non medical home care from Visiting Angels Seattle WA. Contact our team today for a preliminary assessment.