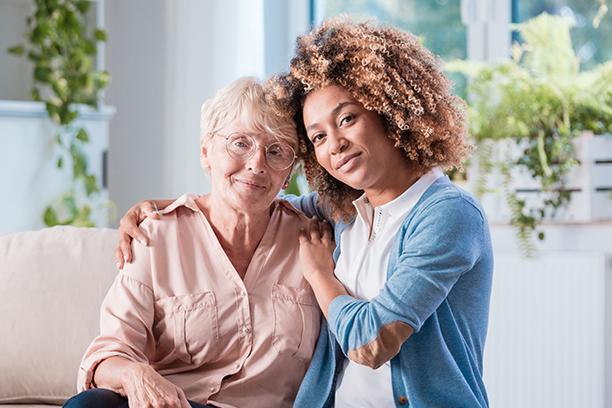 Transitional Care in Seattle WA Helps Avoid Hospital Readmissions
Ready-Set-Go Home with Transitional Care
If you've been looking after an older loved one, you may have sometimes felt like their needs exceed the care you are able to give them. That feeling can intensify after a senior is discharged from the hospital with a host of new do's and do-not's that are essential to maintaining their health. Insufficient transitional care is just one of the many reasons that seniors face such a risk of hospital readmission within the first 30 days of their release. Rather than shoulder that burden alone, you can share it with the transitional care professionals at Visiting Angels® Seattle, WA. Our Ready-Set-Go Home program helps to make sure that seniors who have recently returned home from the hospital can stay there.
What Factors Cause Hospital Readmission in Seattle, WA?
The hospital is a place of healing, of course, but it is also full of disruptions which can have a lasting impact on a senior long after they return home. Irregular sleep patterns may persist, accompanied by physical weakness and fatigue. Without the support and supervision that skilled transitional care provides, a senior is susceptible to all sorts of unfortunate circumstances. For a senior who is already in delicate condition, those things can be dangerous, but add to that the pressures of remembering when to take medications or go to follow-up appointments, and it can be a real recipe for disaster.
Preventing Hospital Readmission with Transitional Care
While handling your loved one's post-hospitalization needs all on your own may seem like an overwhelming task, sharing the responsibility with the skilled professionals at Visiting Angels Seattle, WA can make it all manageable. We handle everything your relative needs to move smoothly between hospital and home, including liaising directly with the hospital discharge coordinator to ensure a seamless transition.
Like all the services we offer at Visiting Angels Seattle, WA, our transitional care program can be personalized to meet your loved one's unique needs. So whether you'd like us to check in on them from time-to-time after their discharge, or be there with them around the clock is up to you.
Visiting Angels Seattle WA is proud to offer free, in-home consultations for transitional care services to families across our community.
To get your free transitional care consultation, call Visiting Angels Seattle WA today and help make sure your loved one's hospital homecoming is a permanent one.
Serving the Seattle Area
Visiting Angels
SEATTLE, WA
1455 NW Leary Way #400
Seattle, WA 98107
Phone: 206-258-3680