Celebrate National Senior Independence Month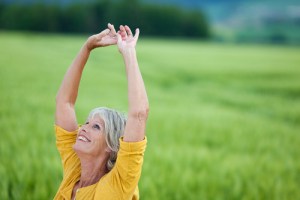 February is National Senior Independence Month. Independence is an important consideration for people of all ages but perhaps especially for older adults. The designation was established to not only help seniors maintain control over their own decisions, but also encourage them to look at their living situation and decide if they need to make changes to increase their quality of life. February is a good time to celebrate the independence we have and prepare ourselves and our loved ones to age well.
For most seniors, continuing to live at home is a key part of independence. That's why it's crucial to equip your loved ones' homes so that they are safe and able to perform tasks on their own. Install grab bars and non-slip mats, organize the living area so that items are accessible, and maintain a well-lit environment to help prevent falls. Be sure your loved ones have access to a working telephone and easily accessible emergency numbers should anything go wrong.
Maintaining a healthy mind and body is also important for preserving independence. Be sure your loved ones get regular excercise, take walks (when possible), and eat well. Seniors can keep their minds sharp by developing a new skill, participating in a new activity, or learning how to use a new technology. Is it time to talk to your loved one about how you can work together to preserve his or her independence and maintain quality of life? Visiting Angels can help and can answer any questions you might have about how to afford your loved ones the independence they need, while still caring for their safety and well-being.