Dementia Care in The Villages: How To Help When They Say They Want To Go Home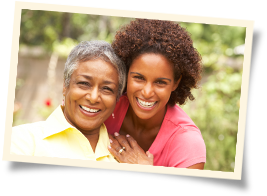 Family members of those needing dementia care in The Villages may frequently be faced with their loved one asking to "go home" despite possibly already being there or having moved. It can be a stressful moment. The last thing we want to do is upset them, but what is the right way to handle the situation? At Visiting Angels® The Villages, we are more than familiar with this common occurrence and offer the following tips:
Don't Try to Reason or Explain. Resist the temptation to try and reason with your loved one. Reasoning skills are executive functions that are among the first to go with dementia. Attempts to clarify and explain risk agitating and confusing them further.
Acknowledge and Reassure. The first thing to do is acknowledge their request and reassure them that you're going to help. Rather than worrying you are not being honest, begin to think of "home" as a place of peace for them and the absence of anxiety. In that way, you are, in fact, going to help guide them "home."
Distract and Divert. Once you've reassured your loved one that you're going to take them home, work to divert and distract them. An easy thing to do is say you've got to take care of a few things before you can leave and could use some help. Ask them if they'd like to assist and provide a simple task like folding napkins or washcloths. Once you've got them engaged, try to distract them with conversation. Ask questions about the happy times in their past or hobbies they enjoyed.
Take a Ride. If all else fails and they keep insisting, you may need to go for a drive. Use the ride to again distract with conversation before finally arriving back home.
Consider hiring a dementia care professional to help. Caregivers who work with dementia patients know how to expertly divert and distract. Having a compassionate caregiver spending one-on-one time with your loved one in The Villages, engaging them on a personal level can make a tremendous difference in their anxiety level overall as well as those of your entire family.
Local Dementia Care in The Villages
At Visiting Angels The Villages, we have an established team of the area's most qualified and well-vetted professionals, at the ready. After a no-cost assessment of your needs, we'll match your family with our top dementia care providers.
We help families by providing dementia care in The Villages, Lady Lake, Marion County, Lake County, Sumter County, and the surrounding area.
To learn more about how we can help you by providing dementia care services, please call Visiting Angels The Villages today!