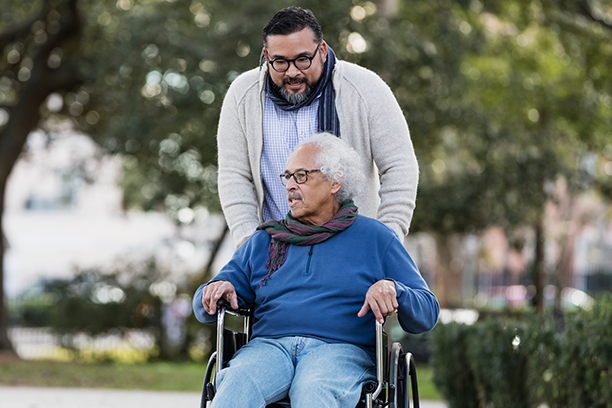 Visiting Angels Silver Spring: Our Team Events
Visiting Angels Cares! Learn about our awesome team of office staff and caregivers in Silver Spring, MD
At Visiting Angels Silver Spring, we love helping families in our community. It's the reason we're committed to providing exceptional in-home senior care services and only hiring the best caregivers to join our team. It's also the reason we reward our dedicated staff, volunteer in our community, and thank the families who choose to bring Visiting Angels into their homes.
Get to know our office by viewing some of our team by viewing some of our recent events!

Upcoming Events
---
June 2020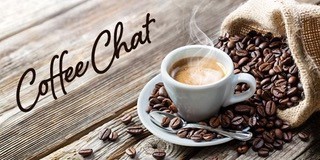 June 17th 11am
Join in as we explore the connection between organizing and safely aging in place, tips for when/if you decide to downsize, and simple ways we can adapt our homes to enhance safety as we age.

Judy Tiger of Just That Simple will be my guest for what is sure to be an informative Coffee Chat! This event is free, on your computer, lap top or phone, but you must register. Just click the link below!

Link To Register: https://us02web.zoom.us/webinar/register/2515905872966/WN_yCw-X4lLTjSmIuqSA3aCkQ
---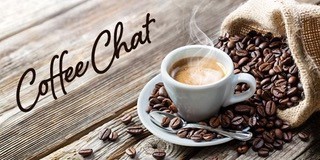 Join us for our next Coffee Chat June 3rd at 11am.

This time we will be talking about Alzheimer's Disease and Dementia – 4 Facts You Need To Know. I will be chatting with Sheila Griffith from the Alzheimer's Association.

As always, the chat is FREE but you do need to register, Just Click The Link!

Link To Register: https://us02web.zoom.us/webinar/register/2515905872966/WN_yCw-X4lLTjSmIuqSA3aCkQ
---
May 2020
Stay Connected!
Join us for our next Coffee Chat Tuesday, May 19th at 11:00am.
This time we will be exploring the challenges of the sandwich generation along with local TV celeb, Topper Shutt!

It is not easy caring for aging parents, young adult children, and a career; Topper will share with us his experiences and I will share strategies on navigating this time in your life successfully!

Register by clicking this link: https://us02web.zoom.us/webinar/register/WN_yCw-X4lLTjSmIuqSA3aCkQ

---
Have some coffee and get to know about the Visiting Angels team! We will update you on what we're doing and provide useful resources. Join us online via Zoom as we chat on Wednesday, May 6th at 11 am. Three lucky registrants will be selected to receive a bouquet of flowers delivered just in time for Mother's Day! Tune in to the live coffee chat to increase your chance of winning. Registrants who attend will be entered in the raffle twice. We hope to see you soon, via Zoom!
October 2019
Visiting Angels is offering FREE confidential Memory Screenings in October. A Memory Screening is a simple and safe "Healthy Brain Check-Up" that test memory and other thinking skills. Please call 301-355-6578 to schedule an appointment. No Walk-ins.You can have a memory screening at either location:
Location: Holy Family Catholic Church, 826 Central Avenue, Davidsonville, MD 21035
Date: Wednesday, October 16, 2019
Time: 9am-3pm
Davidsonville Memory Screening Flyer
Location: Visiting Angels, 971 Russell Avenue, Unit A Gaithersburg, MD 20879
Date: Thursday, October 17, 2019
Time: 10am-4pm
Location: Rockville Senior Center, 1150 Carnation Drive, Rockville, MD 20850
Date: Friday, October 18, 2019
Time: 10am-4pm
Gaithersburg and Rockville Memory Screening Flyer
Employee Appreciation Day 2018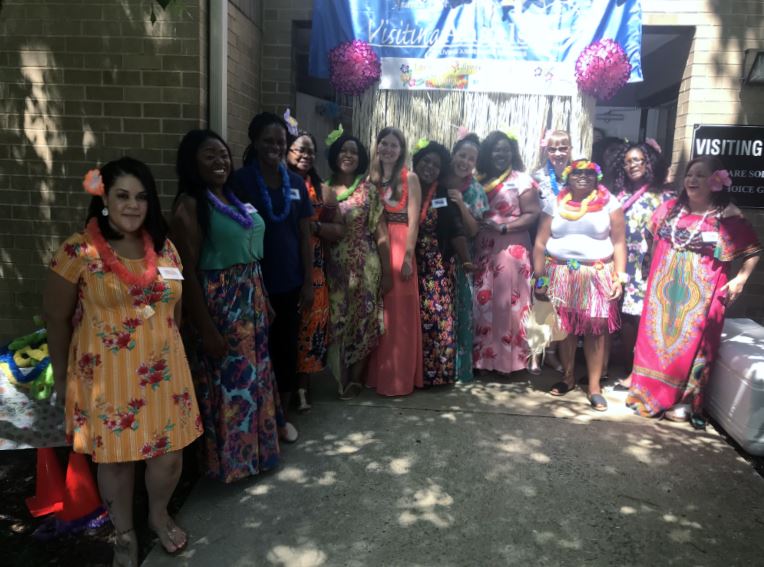 On June 29th 2018, we celebrated our employees. We appreciate you all, so much. See more photos on our Facebook Page.
Autism Awareness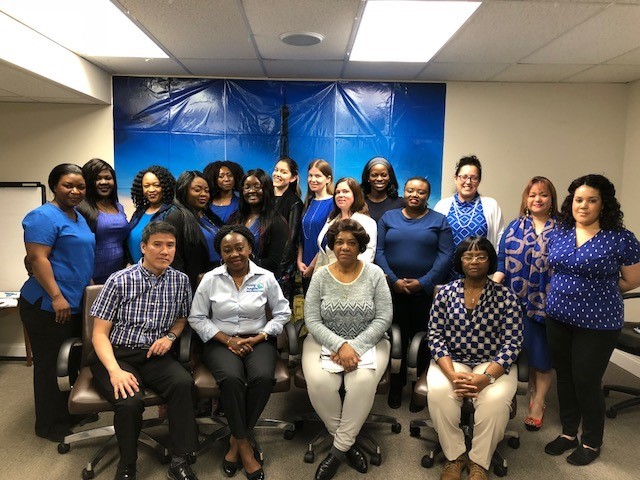 On April 2nd 2018, World Autism Awareness Day, Visiting Angels team members wore the color blue to show our support and help raise awareness.
Alzheimer's Awareness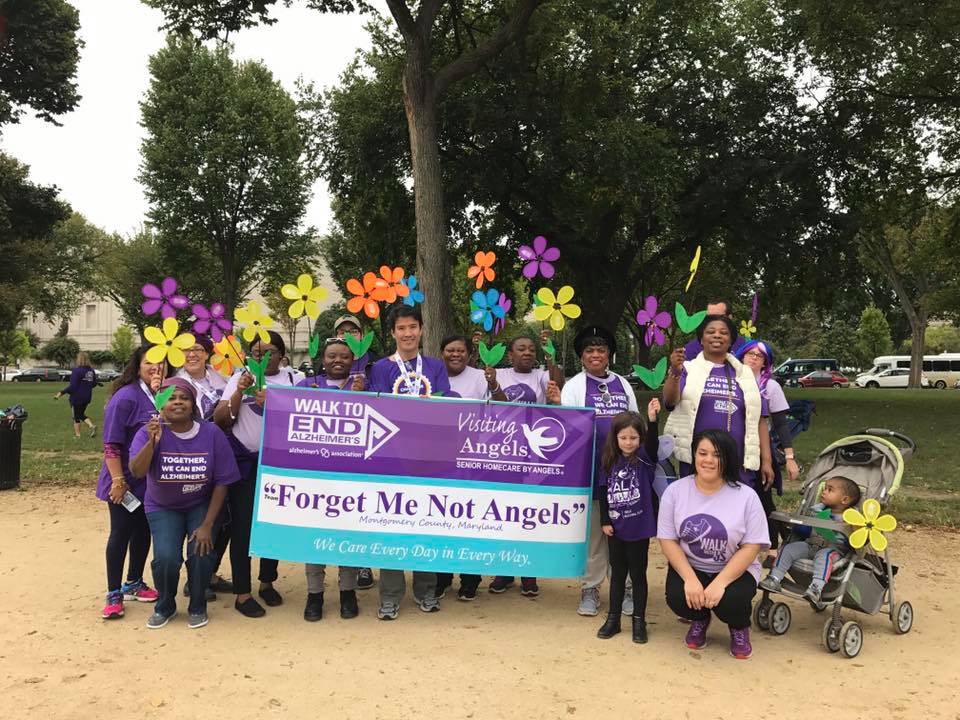 The Walk to End Alzheimer's 2017
Employee Appreciation Day 2016
Serving Silver Spring, Rockville, Kensington, Chevy Chase, Olney, Bethesda and throughout Montgomery County, Maryland
Visiting Angels
SILVER SPRING, MD
804 Pershing Dr #110
Silver Spring, MD 20910
Phone: 301-578-1616
Fax: 301-578-1619