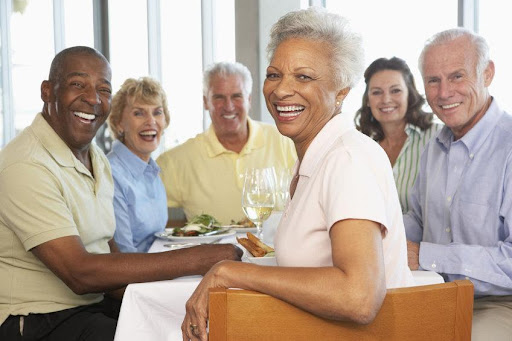 National Alcohol Awareness Month: Too much alcohol in aging adults
We've all done it – had one drink too many – but we usually can't tell until it's too late. As we age, alcohol interacts with the body differently than it had in our youth. The best thing you can do for yourself or suggest to a loved one is to be intentional about the amount of alcohol you drink and how often you do it.
There are several guidelines to suggest what is best for aging adults, but it's important to listen to your body. If you're not feeling good after even a small amount, maybe it's time to think about cutting alcohol out for good. Whatever you decide, it's important to know the facts about what you're putting into your body and how your body is responding.
Moderation
In moderation and at the recommended amount of consumption for older adults by the Centers for Disease Control and Prevention – 2 drinks a day or less for men and one glass a day or less for women – alcohol does not have the same effects as it does in excessive consumption. When you overdo it on the alcohol, your brain does not recover until your body has detoxed, leaving you groggy and sometimes confused the next day.
It's easy for some to overdo, and it can happen unintentionally. As we age, it's important to be more intentional about any food or substance we put into our bodies. According to the National Institute on Alcohol Abuse and Alcoholism, alcohol use has steadily increased among Americans aged 60 and above over the past two decades, particularly among women. Aging can lower the body's tolerance for alcohol and cause increased sensitivity to the effects. This can cause complications with prescribed medications and put seniors at increased risk of injury by falls. Those with cardiovascular issues, diabetes, memory problems, mood disorders and liver disorders are all at risk of worsening their symptoms through too much alcohol.
Reasons to cut back
When you reduce alcohol consumption or cut it out completely, the effects on the body are noticeable. Some impacted things are:
Memory. Alcohol use can cause both short-term and long-term memory loss in varying amounts. A night with too much alcohol can leave you struggling to remember what you did or said while intoxicated, but long-term alcohol use can have lasting effects on the functions of your long-term memory as well. High levels of alcohol over a prolonged period can increase aging adults' risk of dementia.
Skin. Alcohol is naturally dehydrating and can cause the skin to appear dull and gray. After just a couple of days alcohol-free, you may notice your skin improve.
Sleep. A natural sleep disrupter, alcohol can keep the body from falling into the restorative stages of deep sleep. Those who drink more before bed are also likely to wake up more frequently throughout the night. Cutting alcohol out will ensure you're getting the most rest of your night's sleep.
Mood. Alcohol can interfere with the neurotransmitters in your brain, causing more anxiety or a more difficult time trying to relax. Masking anxiety or depression with alcohol only causes those feelings to feel much stronger when the alcohol wears off.
Energy. With changes in mood and sleep, alcohol can easily hurt your energy levels throughout the day. Less drinking and less alcohol-related anxiety will give you new energy to take on the day.
Stomach. Alcohol can lead to several gastrointestinal issues such as IBS, heartburn, and gastritis. To avoid these conditions, or avoid making them worse, consider skipping tonight's glass of wine with dinner.
Lower risks. By limiting or eliminating alcohol, you're lowering your risk of several other conditions or diseases, including certain cancers, dementia, fibrosis, hearing loss, high blood pressure, and stroke.
Visiting Angels San Luis Obispo has skilled and professional in-home caregivers available throughout the county. Our caregivers can help you establish a healthy routine and meal plan that assists you in achieving your goals of limiting consumption. Caregivers are a source of encouragement and can keep you accountable for tackling any issues related to consumption that are hindering your health, worsening existing conditions, or concerning friends and family. These are only a small fraction of the skills caregivers are ready to use to keep you healthy and safe at home. Reach out today to learn more at (805) 546-2080.