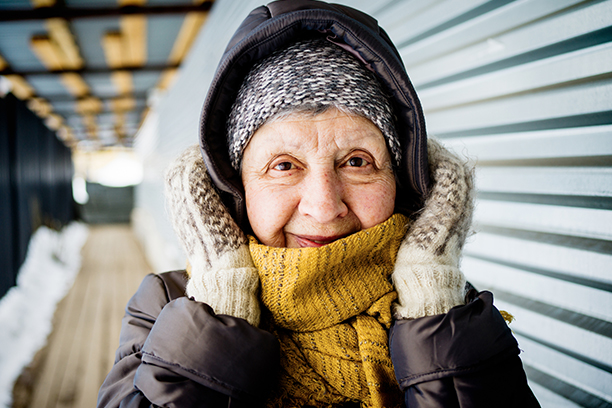 In-Home Senior Care Services Milford, MA
Whether your loved one is in need of assistance with daily tasks, need companionship, or is recovering from an injury, Visiting Angels of Southbridge, MA are here to help. Our elder care professionals have the experience, qualifications, and compassion to ensure that your senior finds fulfillment, even during their normal day-to-day activities in Milford.
For mobility-limited seniors, our Visiting Angel caregivers are here to assist with everyday activities, from helping prevent falls in the home and maintaining medication schedules to providing social enrichment and preparing light meals. You can feel at ease from across town or across the country knowing that the caring professional caregivers at Visiting Angels always provide superior home care for your loved one and will provide regular and reliable client updates. Our caregivers are fully screened, professional, licensed, and bonded.
If you're ready to make a difference in the life of your loved one, contact us today to learn more about our senior home care services in Milford, MA.
Types of Care
Our in-home care services address a wide variety of non-medical health and wellness concerns. Visiting Angels believes that each senior and each situation is unique; with our broad spectrum of senior home care needs, you can rest easy knowing your loved one is well cared for and fulfilled.
Our General Home Care always includes:
Specialized Home Care incorporates the principles of general home care while also providing the enhanced attention that some seniors need. Specialized Home Care covers:
Get started scheduling care for your loved one today. Contact us online, or call us at 508-764-6700.
General Home Care
Visiting Angels provides your senior with all the services they need for a happy life at home. Our elder home care specialists cover it all, from general self-care to teaching the fundamentals of technology.
Our elderly companion care specialists help guide your senior through daily life in the Oxford, MA area. By placing an emphasis on conversation and companionship, our specialists make sure each activity sparks joy in your senior's life, whether it be meal preparation, light housekeeping, or errand running
Over 800,000 people are hospitalized annually due to falls; at Visiting Angels, we believe in detecting fall risks before they happen. Our specialists can identify fall factors in the home (such a lack of grab bars in the bath tub or dehydration) and address these risks before they become a problem.
We believe that seniors should not let a fear of falling keep them from exploring their world, both in and outside of the home. By offering a steadying arm and a scrupulous eye, our elderly home care specialists can help keep your senior safe.
Our personal care specialists provide in-depth private care for seniors and disabled adults in the Oxford area. With each client, we create custom care schedules that can address a variety of needs, from walking assistance and medication reminders, to toileting, bathing, dressing, and more.
As always, Visiting Angels will ensure that your loved one with limited mobility receives respectful care and friendly companionship throughout their day.
Sometimes, family caregivers need a break. With respite care from Visiting Angels, caregivers can know their loved ones are in good hands while they rest and recharge.
There is no need to worry about elderly isolation with Visiting Angels' focus on social care. Our elder care specialists can teach your senior a variety of modern skills, including using a cell phone, operating a computer, and learning the ropes of social media.
With Skype, Facebook, and email at their disposal, our clients can maintain communication with their loved ones, no matter the distance.
Get started scheduling care for your loved one today. Contact us online, or call us at 508-764-6700.
Specialized Home Care
In addition to all the general Oxford, MA home care needs that Visiting Angels addresses, we offer more specialized services. Our elder care professionals can work with the specific needs of your senior, from closely monitoring clients with Alzheimer's to guiding families through end of life care.
Visiting Angels provides home care services designed specifically for those afflicted with Alzheimer's in the Oxford area.
Our agency is experienced at working with seniors who have memory-related illnesses, and we focus on hiring compassionate memory care specialists. These specialists are adept at keeping clients safe, as well as taking care of daily needs (including meal preparation, bathing, and transportation to appointments or activities).
Our emphasis on communication ensures that you will always know how your loved one is doing under our care. Whether you live far from your Alzheimer's-affected senior, or just down the street, Visiting Angels is here to help.
At Visiting Angels, we believe in approaching Certified Palliative Care holistically. Our certified care specialists will focus on your senior's physical, emotional, social, and spiritual needs, while also providing comfort during a crucial time in life.
While many of Visiting Angels' caregivers are certified in advanced dementia care protocols, we also aid clients through every stage of dementia.
After a free assessment, our home care specialists will customize a lifestyle plan that considers the client's preferences, symptoms, needs, and more. Whether your loved one requires a little help with meal preparation or an attentive eye to prevent wandering, Visiting Angels can help.
Alzheimer's accounts for 60 to 80% of all dementia cases. For more information on Alzheimer's-specific care, please visit our Alzheimer's Care page.
Our elder care specialists can help guide and comfort both you and your loved one during this difficult transition time.
While Visiting Angels does not provide hospice care, our specialists can work alongside hospice care providers in the home environment. We believe in focusing on our client's comfort, as well as offering respite for family caregivers whenever necessary.
From alleviating anxiety and depression to assisting with simple tasks, our specialists are there every step of the way.
The Ready-Set-Go Home program seeks to reduce hospital re-admissions with a three-pronged approach to care. You and your senior will receive guidance every step of the way, from hospital discharge to re-adjusting to life at home and beyond.
Request a free consultation from our office, and start your senior's journey home.
Get started scheduling care for your loved one today. Contact us online, or call us at 508-764-6700.
Cities We Service Within This Location:
Home Care Blackstone MA - Home Care Dudley MA - Home Care Fiskdale MA
Home Care Hampden MA - Home Care Holland MA - Home Care Holliston MA - Home Care Hopkinton MA
Home Care Mendon MA - Home Care Milford MA - Home Care Monson MA - Home Care Northbridge MA
Home Care Oxford MA - Home Care Palmer MA - Home Care Southbridge MA - Home Care South Grafton MA
Home Care Sturbridge MA - Home Care Upton MA - Home Care Uxbridge MA - Home Care Wales MA
Home Care Webster MA - Home Care Whitinsville MA
Serving Communities in Sturbridge, MA; Dudley, MA; Oxford, MA; Southbridge, MA; Webster, MA and Surrounding Areas
Visiting Angels
SOUTHBRIDGE, MA
50 Elm St #F
Southbridge, MA 01550
Phone: 508-764-6700
508-764-6701
Fax: 508-764-6725