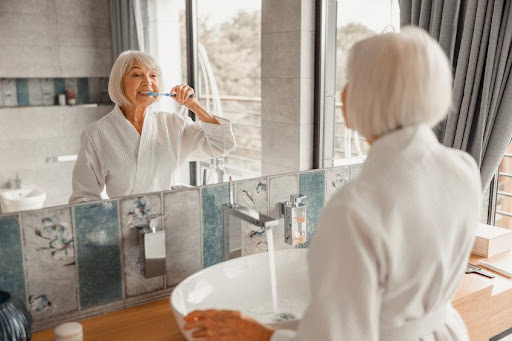 Good Hygiene Tips for Seniors
Many challenges come with age, one of which is managing your hygiene. You might face struggle showering without the fear of falling in the tub. Or you may experience difficulties changing clothes or using grooming tools such as combs and toothbrushes. While these newfound challenges can make it easy to skip certain hygiene routines, maintaining your hygiene is essential, especially as you age.
Importance of Good Personal Hygiene
Good personal hygiene is more than just looking and smelling clean. Proper hygiene is one of the best defenses for reducing infections and diseases. Good hygiene can reduce your risk of developing various conditions such as:
Covid-19- This is an infectious disease that causes mild to moderate respiratory illness. In older adults and those with underlying medical conditions, Covid-19 may require medical attention.
Gastroenteritis- This is an illness from an infection of the digestive system. It can cause diarrhea, vomiting, and stomach cramps.
Respiratory infections- This includes any condition in the sinuses, throat, airways, or lungs.
Staph infection- This is a minor skin infection caused by the staphylococcus bacteria. It usually results in blisters and boils on the skin.
Scabies- This is a skin condition caused by mites that burrow into the skin, causing an intense itch.
Tooth decay- This is when bacteria in the mouth damage the tooth's enamel, leading to oral pain and discomfort.
Tips for Maintaining Your Hygiene
Maintaining your hygiene is about sticking to a daily routine to keep your body clean and healthy.
Shower or bathe regularly. It's okay to skip a shower sometimes but try to take a shower or bath each morning or night. Make sure to use soap and spend time washing areas of your body that sweat the most, such as under the arms. It's also essential to shower after any exercise or on a hot day as clothing damp with sweat can lead to skin irritations and even infections.
Clean wounds and keep bandages clean. If you have a cut or an open wound, clean it and have it examined by a doctor. If you have bandages over an injury, keep them clean and change them regularly.
Brush your teeth morning and night. Oral health is a significant part of your hygiene. Make sure you brush your teeth for at least three minutes each morning and night. You also want to floss at least once a day and use mouthwash for an extra sense of freshness.
Wash your hands before you eat. One of the primary ways germs and bacteria make their way into your body is from contact from your hands to your face and mouth. Before eating, wash your hands with soap and water to remove germs. Make sure to clean up to your wrist and between your fingers.
Keep your personal space clean. In addition to cleaning yourself, you also want to keep your home clean, especially after a cold or sickness. Disinfect any surfaces your touch frequently, such as doorknobs and countertops. You also want to change your bedding, vacuum, and dust at least once a week.
How Visiting Angels Can Help
It's common for older adults to face challenges in personal grooming as they age. If you're a senior who needs assistance bathing, toileting, showering, or cleaning your home, the team at Visiting Angels can help. Our Bloomington office serves those in Brown, Bartholomew, Johnson, Monroe, Shelby, and Rush counties, including Bloomington, Columbus, and Nashville. If you'd like to learn more about our services, you can complete this online form or call us at 812.929.0428.