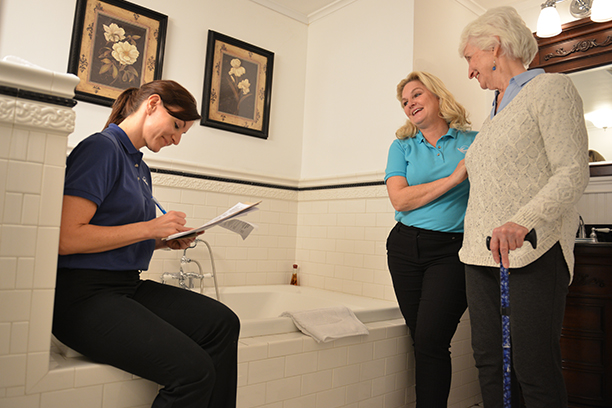 Learn More About Alzheimer's Disease and Alzheimer's Home Care Options with Visiting Angels of South Central Michigan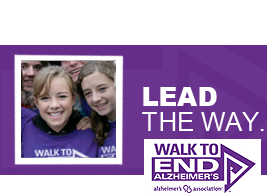 Visiting Angels can help you learn more about Alzheimer's disease, including symptoms, risk factors and options for Alzheimer's home care services in Adrian, Jackson, Brooklyn and surrounding areas in South Central Michigan
Visiting Angels can help you learn more about Alzheimer's disease, the most common type of dementia, including what are the risk factors and symptoms of the condition and what options your loved one has when it comes to Alzheimer's home care and other elder care solutions.
What is Alzheimer's disease?
Alzheimer's disease is a degenerative disorder of the brain. Its most common symptoms include severe memory loss, a decline in cognitive functions, and changes in behavior. The condition is progressive, meaning the symptoms worsen over time, and there is currently no known cure for it. Over 5.5 million Americans have Alzheimer's disease, with most diagnosed individuals being over 65 years of age. After receiving a diagnosis, most patients live between 4 to 8 years, which makes Alzheimer's a terminal illness and the sixth leading cause of death in the United States.
What is the difference between Alzheimer's and dementia?
Dementia is a term that is used to describe many brain disorders, all of which are characterized by memory loss. Alzheimer's disease is the most common type of dementia, accounting for up to 80% of all dementia cases.
What are the risk factors for Alzheimer's?
While no one knows exactly what causes Alzheimer's disease, there are several risk factors that increase the odds of developing the condition. The biggest risk factors are age (people older than 65), genetics (people with a family history of Alzheimer's), and heart health (cardiovascular disease increases the risk of the condition).
Other risk factors are sleep problems, stress, heavy smoking and drinking, head trauma and others.
What are the symptoms of Alzheimer's?
Alzheimer's disease is diagnosed based on a number of symptoms that gradually worsen to the point that the diagnosed individual needs either professional Alzheimer's home care services or care at a memory care facility.
Symptoms of the condition include:
Short-term and long-term memory loss
Difficulties solving problems
Difficulties performing daily activities
Difficulties speaking and remembering words
Confusion about time or place
Confusion about people and names
Irrational, aggressive or irritable behavior
Depression
How does Alzheimer's disease progress?
According to researchers, Alzheimer's disease probably begins many years before the symptoms start showing. Once the symptoms are present, they are only going to get worse over the course of the next several years. In the beginning, the symptoms are mild and do not affect the well-being of the individual to a great extent. However, over time, the symptoms become severe and in the final stages of the condition, a person may lose all memory, ability to speak and understand speech, ability to perform routine activities and more.
Does Alzheimer's disease have a cure?
Unfortunately, there is no known cure for Alzheimer's disease at the moment. The condition is irreversible, but adopting healthy lifestyle habits may slow down its progression.
What are my loved one's options for Alzheimer's home care in Adrian and nearby communities?
When your loved one enters the middle or final stages of the disease, they will require professional Alzheimer's home care or care in a facility. It is important to keep in mind that moving your loved one to a nursing home or memory care facility can take a huge toll on their well-being and is considered a last option.
On the other hand, Alzheimer's home care services provided in your loved one's home by a care agency such as Visiting Angels South Central Michigan can help your loved one improve their quality of life and allow them to maintain their preferred routine where they feel safest.
Learn more about how we help seniors with Alzheimer's disease by contacting our office in Adrian, MI today. We are happy to schedule your free at-home consultation!
Serving Adrian, Jackson, Brooklyn and the Communities of Lenawee, Hillsdale and Jackson Counties throughout South Central Michigan
Visiting Angels
SOUTH CENTRAL MICHIGAN
3300 N Adrian Hwy
Adrian, MI 49221
Phone: 517-920-4254
Fax: 888-306-0434