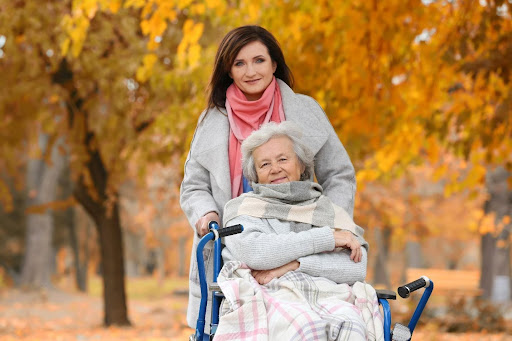 Fall Activities for the Family to Enjoy
If you're looking for a fun way to spend time with your whole family this season, from toddlers to seniors, consider these fall-inspired activities.
Visit a Local Farmers Market
Local farmers' markets are filled with fresh produce and homemade goods and are a great way to support local vendors. Walking around a farmers' market is also an easy way to enjoy the outdoors while also getting a quick workout. To find your local farmers market, check out the U.S. Department of Agriculture's national farmers market directory.
Bake Treats
Baking and cooking are fun ways to connect with your family. Get your family together and choose a few recipes you've been dying to try. They can be fall classics such as pumpkin pie, stuffed squash, or elaborate like crème brulee. Once you've decided on what to make, gather the ingredients and assign each person to a part of the recipe that they'll be responsible for completing. If you have someone in your family who doesn't enjoy cooking, they can be the official taste tester.
Take a Scenic Walk
Nature is at its most beautiful during the fall. Get outside for a walk and enjoy the colors of the trees and the sweet autumn air. You can walk through your neighborhood or drive to a nearby park or nature preserve. If you're walking with an older loved one, make sure to go at a comfortable pace for them. And make sure your route is flat and smooth to reduce their chances of falling. If the weather is a bit cooler, heat some apple cider and pour it in a travel mug for the walk.
Get Festive with a Photoshoot
No professional photographers or fancy equipment is needed for this fall photoshoot. Grab your smartphone, put on a cute outfit or costume, and head to your favorite fall-inspired outdoor spot. Encourage your family to let loose and have fun while you snap photos of everyone. Every couple of minutes, pass the phone to a new person to grab pictures. Once you're done, head home for a viewing party with your favorite fall snacks. If you and your family can decide on a few favorites, print them out and get them framed around the house. They can also make great holiday gifts for the rest of the family.
Decorate the Home
It's never too early to start decorating for the holidays. Get your family together, turn on some festive music, put out some snacks, and decorate the house for your upcoming holidays. If you want to get creative, you can host a decoration-making party and encourage each of your family members to create a piece of holiday décor. You can even turn the decorating into a competition to see who can make a unique item or decorate their room quickly.
How Visiting Angels Can Help
If you have an aging loved one in your family who needs extra assistance this fall, the team at Visiting Angels South Central Michigan can help. Our caregivers can provide light housekeeping, meal preparations, personal grooming, mobility assistance, and transportation. Our South Central Michigan office serves those in Adrian, Jackson, Brooklyn, and Lenawee, Hillsdale, and Jackson counties through South Central Michigan. If you'd like to learn more about our services, you can complete this online form or call 517-920-4254.