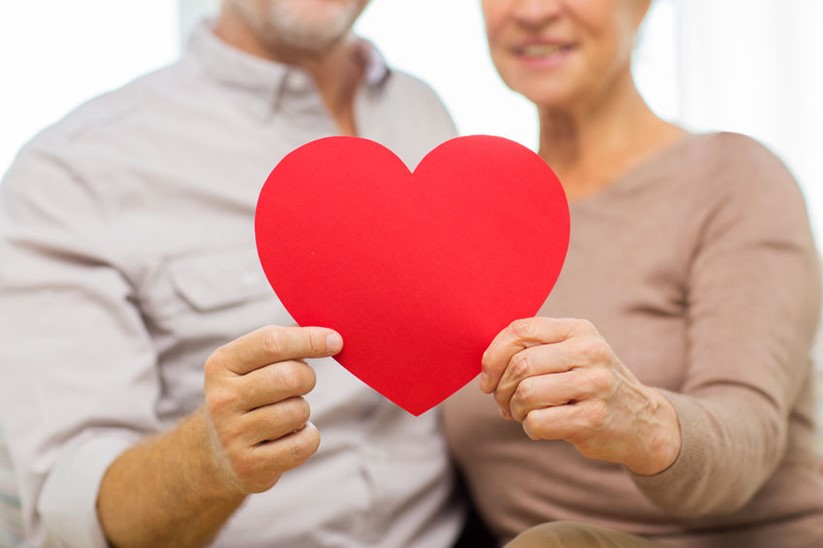 Four healthy habits that your heart will love
Chilly February is our annual opportunity to think about and celebrate love. Doing so brings us to the center of our physical selves, our hearts. Those who love us want to make sure that we are healthy, and we want the same for them. One fundamental way to take care of our health is by caring for our precious hearts.
We are only the second month into 2021, which is the perfect opportunity to adopt a healthy habit to work on throughout this year. Consider these healthy habits and find someone you love to join you in your ambition. Your hearts will love you for it!
Get your groove on
The CDC explains: "Physical activity has immediate health benefits including better sleep and less anxiety. It also helps reduce your risk of getting serious illnesses such as heart disease, type II diabetes, and depression." Those seem like excellent outcomes, not just for our hearts but for our overall wellness.
Exercise doesn't have to be drudgery. Think of something you enjoy. It could be going for a walk with your Visiting Angels South Central Michigan Caregiver. Perhaps you would like to take a dance or yoga class or join a pickleball league. Think about what kind of exercise suits you. Then incorporate it into your life. Your Visiting Angels Caregiver can help you get to your classes. It will make you feel strong, happy, and healthy. Plus, if your doctor gives it the thumbs up, it can be great for your heart. It's a win-win!
Eat what you want your loved ones to eat
We all know how we are supposed to eat. It is those same foods we wish our loved ones would eat -those superfoods that keep us strong, well-balanced, and healthy. Sometimes it's not the easiest thing to do, but a dietary tweak can have significant results for your overall health.
Our hearts love foods that are rich in Omega-3s, like salmon, tuna, and trout. Also, make sure to eat your greens - spinach, broccoli, and asparagus. Another tweak - trade in the chips for nuts when you snack - almonds and walnuts are delicious and heart-healthy. Another dietary tweak: work oatmeal into your morning routine. Oats are a heart-healthy superfood that starts your day off right.
While it can be hard to have some of these fresh favorites on hand, work with your Visiting Angels South Central Michigan Caregiver to keep your pantry stocked and your fridge full. Your Visiting Angels Caregiver will also cook healthy meals for you. Meal planning is an integral part of a heart-healthy routine. Talk with your doctor about what dietary plan is right for you.
Take a break
We all need time to replenish, refresh and recharge. If you are assisting a spouse or a family member by working as a family caregiver, getting your "me time" is especially important. You are doing taxing and generous work. Caring for a family member is an act of love and care. But it can be incredibly stressful, which can have implications for your heart health and your overall happiness. Needing a break doesn't mean you don't adore your loved one and relish the work of taking care of him or her. It just means you are human, and humans need breaks.
Visiting Angels Respite Care has you covered. Invite a professional caregiver to step in and help so that you can take some time for yourself. Take a day, a weekend, or a more extended stint to go fishing, visit friends or family, or go on a retreat. This way, you can relax and recharge, knowing that your loved one is in good hands.
Connect
The CDC explains: "Older adults are at increased risk for loneliness and social isolation because they are more likely to face factors such as living alone, the loss of family or friends, chronic illness, and hearing loss."
Reach out and learn to connect via social media with friends, family, children, and grandchildren through Visiting Angels Social Care. Get tech-savvy, working with a professional who knows how to work at a comfortable speed for seniors while emphasizing how to stay safe online.
Midwestern winters are incredibly challenging. Connection helps. Take good care of your heart this February; you are worth the effort. Contact Visiting Angels South Central Michigan to get started.