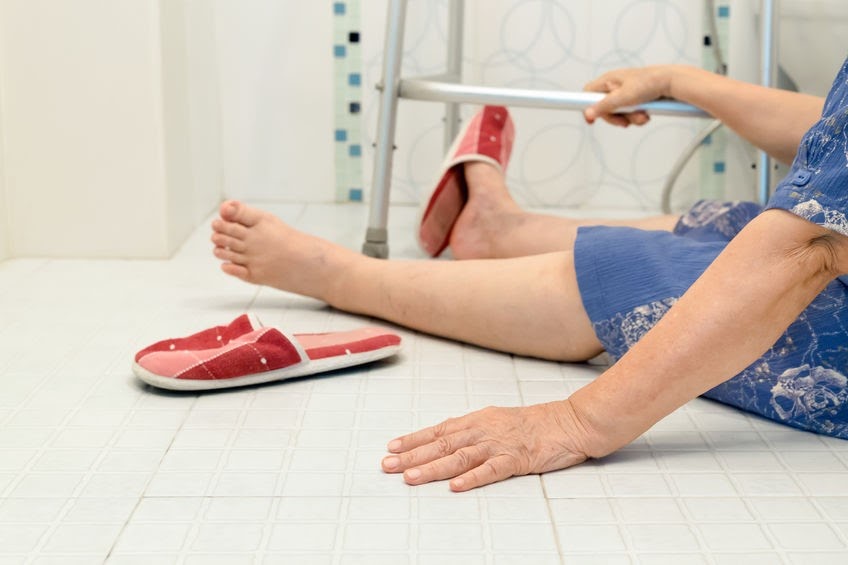 Helping Seniors Age in Place Safely at Home
Experiencing a fall can be physically and mentally traumatizing for a senior. It can cause tremendous physical harm and create fear, anxiety, and trauma that can be debilitating. For as devastating as a fall can be for a senior, it's, unfortunately, a common occurrence. The CDC notes: "Over 800,000 patients a year are hospitalized because of a fall injury, most often because of a head injury or hip fracture."
The CDC further explains: "Falls among adults aged 65 and older are common, costly, and preventable. Falls are the leading cause of fatal and nonfatal injuries among older adults." Alarmingly, The CDC points out that the number of fatalities from falls among Americans over 65 years of age increased 30 percent between 2009-2018. The CDC explains: "The rising number of deaths from falls among older adults can be addressed by screening for fall risk and intervening to address risk factors such as the use of medicines that may increase fall risk, or poor strength and balance."
While it is frightening to read these numbers, it's heartening to remember that falls are preventing. Visiting Angels South Central Michigan can help. Here's how.
Healthy inside and out
Seniors who are well-nourished, hydrated, and active are well-positioned to thrive. Visiting Angels South Central Michigan caregivers help seniors achieve these wellness goals through our customized care. Our caregivers run errands for our clients. They help maintain well-stocked pantries and refrigerators. Our caregivers cook for our clients and offer them medication reminders allowing our clients to stay steady on their feet and secure in their environment.
We also help our clients by aiding them as they strive to meet their exercise goals. Our caregivers take clients to and from their yoga, swimming, and exercise classes. Our caregivers accompany their clients on walks around the neighborhood, at indoor tracks, or in the park.
We also assist in getting our clients to and from their medical appointments. Being healthy, strong, and as active as the doctor will allow is a key way to fall prevention.
A safe and clutter-free environment
Our caregivers regularly help their clients with light cleaning and household chores. This makes the home safer and more comfortable for our clients. It also helps our caregivers to access risk factors in the home. Our caregivers know what to look for. They know what can be dangerous and hazardous to their clients. They can easily spot trip hazards, and they will identify these as they work. It's harder for untrained eyes to recognize these. Non-professionals do not always see them, but the potential dangers are clear to the trained eye.
Visiting Angels South Central Michigan caregivers actively reduce the clutter in the home and help by spotting more significant problems that make the environment unsafe.
Special care assistance    
The bathroom can be a dangerous place when it comes to falls. Tub and floors can be slippery when they are wet. Bathmats can move out of place and can cause tripping and falling. Plus, with the heat and the movement of sitting and standing in the tub or shower, it is easy to feel light-headed or disoriented while taking a bath or shower.
Visiting Angels South Central Michigan caregivers assist their clients with restroom routines. Whether bathing, showering, or dressing, having the help of a caregiver can make the operation safer for the client and more comfortable for the family. Caregivers also access the restroom facilitates and recommend how to make the environment safer for the client.
It is such a relief to know that your loved one has the support they need to have a safe routine and a secure environment. This is especially helpful when you live far away from your loved one.
When it comes to providing safe and comprehensive client care, Visiting Angels South Central Michigan has you and your loved ones' best interest at heart. Find further information online or call us at 517-920-4254.