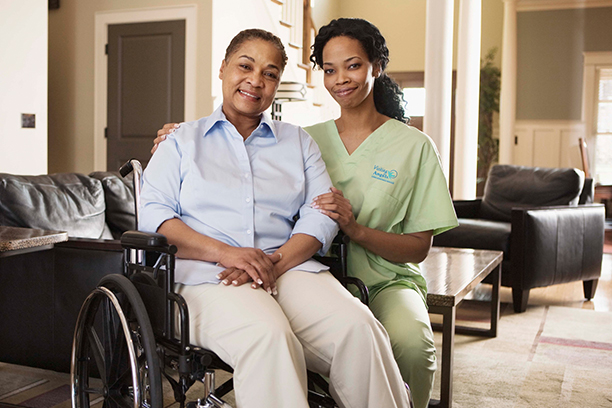 Dementia Care in Milwaukie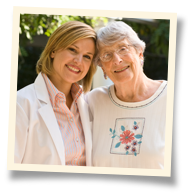 How To Help When They Say They Want To Go Home
At Visiting Angels® Southeast Portland, we provide professional dementia care in Milwaukie and surrounding communities. This disorder brings many new challenges, and the most important thing for you to do is create a support plan. We are proud to help in the effort to keep those with dementia living safely in their own homes, enjoying comfort, privacy, and crucial familiarity.
Dementia can affect many aspects of day-to-day life. One unique challenge, is that it affects their ability to properly communicate. This often leads to them saying the phrase "I want to go home." In most cases, this should not be taken literally. They are using this statement as a means of expressing some other form of discomfort. It can relate to physical pain, sadness, boredom, or many other things.
The important thing is for you to remain calm and refrain from any sort of logical discussion. Do not attempt to inform them that they are already at home, as this will just increase their stress level even further. Your focus should be on keeping them relaxed and redirecting their attention in a peaceful way. Music, basic chores, and going for walks are great ways to get this done.
We can step in to relieve family caregivers on a part-time basis, or take the lead and provide full-time support. Whatever you need to give your loved one the best possible quality of life, we are ready to provide.
Our Professional Dementia Care in Milwaukie
Living at home is a better option for seniors with dementia, as they benefit dramatically from a familiar environment. Additionally, they will get to enjoy the comforts of having their own space and remaining connected to the outside world. These are crucial benefits that we are happy to provide. Our service includes:
Helpful and customized support around the home
Loving companionship from a trusted caregiver
A valuable respite for family
The opportunity to avoid an assisted living facility
And much more!
Dementia Care To Help The Whole Family
Caring for an elderly relative is difficult enough, and it gets even more complicated when there's a dementia diagnosis. Our service is the ideal way to support both your loved one and yourself. We can help you give them the most loving and attentive care, while keeping them safe in their own home.
Our service area includes:
Milwaukie
West Linn
Lake Oswego
Gladstone
Wilsonville
And nearby areas
With professional dementia care in the Milwaukie area, Visiting Angels Southeast Portland can help your loved one age in place with comfort and dignity. To book your care consultation, give us a call today at (503) 297-7000.
Serving Southeast Portland, West Linn, Milwaukie and the Surrounding Areas
Visiting Angels SOUTHEAST PORTLAND, OR
22400 S Salamo Rd
West Linn, OR 97068
Phone: 503-297-7000
Fax: 503-297-7025