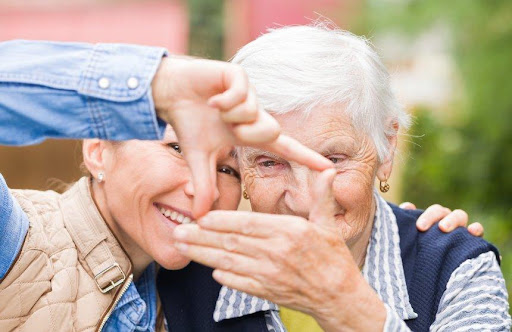 Caring for the Family Caregiver
Whether running errands, managing finances, escorting a family member to a doctor's appointment or providing hands-on care, family caregivers play an internal role in the lives of their aging family members. Yet, the Family Caregiver Alliance reports that the average family caregiver offers more than 40 hours of care per week and receives no compensation. Often, family caregivers neglect their health and well-being to accommodate the needs of their ailing family members.

While family caregivers must take time for themselves, in doing so, they can prevent caregiver burnout and ensure their health remains stable. November is National Family Caregivers Month. If you are a family caregiver, know you play a vital role in your aging loved one. However, you must also care for yourself to continue providing care and supporting your aging loved ones' needs. Below are a few tips to help family caregivers care for themselves.
Prioritize Self-Care
Self-care means taking care of yourself to remain healthy. When family caregivers prioritize self-care, they aren't being selfish. Instead, they ensure they are available to help and care for others. Self-care includes nutrition, exercise, hygiene, and seeking medical care when needed.
Join a Support Group
Support groups are another way family caregivers can care for themselves. Not every family caregiver has a strong support network. Your friends may not understand the burdens you carry as a caregiver. However, support groups provide that perfect outlet for family caregivers to vent and feel seen. Advocate Sherman Hospital offers numerous support groups specifically for various chronic health conditions. The Alzheimer's Association Illinois Chapter provides support groups for family caregivers of older adults with Alzheimer's or dementia.
Establish Healthy Boundaries
Many family caregivers often fall into their role with little to no discussion about what help they can provide. Over time, caregiving demands only increase, putting more strain on the family caregiver. To prevent caregiver burnout, caregivers need to establish healthy boundaries around their role. Take time to consider where you may need to set stricter limits to have more time to take care of your health and well-being needs. Commit to what you can do for your aging loved one and say "no" to the tasks that are too demanding. Work with your siblings to share care tasks or hire help where there are gaps. Let go of guilt as you establish your boundaries, knowing you are doing what is best for you and your aging loved one in the long run.
Schedule Regular Breaks
Lastly, family caregivers can care for themselves by scheduling regular breaks from their caregiver responsibilities. Time away allows family caregivers to recharge. It also helps to strengthen the relationship between the caregiver and the care recipient. Give yourself a week off if it's been some time since you've stepped away. Ask other siblings, family members, or friends to take over while you step away. Look for regular opportunities to give yourself a break, such as this memory cafe for loved ones with dementia. Start here to research local resources available to assist you on your caregiver journey to free up more time.

Visiting Angels South Elgin understands the demands of caring for an aging loved one. We are here to help family caregivers navigate their care journey. Scheduling elderly home care doesn't have to be a hassle when you choose services from Visiting Angels South Elgin. Our flexible scheduling options allow you to dictate what days and times would fit best with your loved one's current routines. Be it daytime assistance, overnight watch, or weekend and holiday companionship, elderly home care from Visiting Angels South Elgin has you covered. Don't hesitate to contact us today by calling 847-429-0100 so we can learn more about your situation.