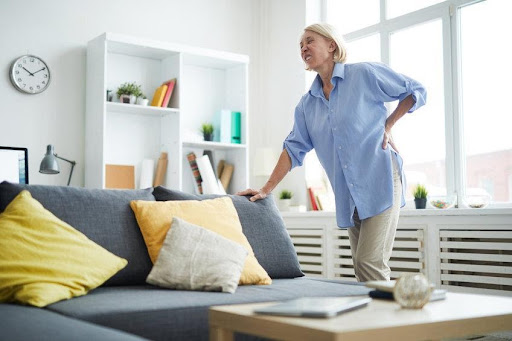 Pain Management Tips for Older Adults
Aches and pains are a normal part of life. As we age, we can expect to experience more frequent pain. In fact, one study reports that 73 percent of community-dwelling older adults reported frequent pain. Older adults are susceptible to both chronic and acute pain. Frequent types of pain prevalent among older adults include osteoarthritic pain, musculoskeletal pain, chronic joint pain, and neuropathy.
Any older adult who has bouts of pain knows how debilitating it can be. Even when older adults are determined to go about their lives despite their pain, it can still affect everyday life. It can cause loss of focus, interfere with sleep, and make it challenging for older adults to cope with life's typical stressors. Fortunately, older adults can learn to manage their pain so that it no longer prevents them from enjoying life's precious moments. Here are four pain management tips for older adults.
Massage Therapy
Numerous studies validate massage therapy as an effective approach to reduce pain. The practice involves kneading soft tissues, including ligaments, tendons, muscles, and skin. Professional massage therapists apply the appropriate amount of pressure using various massage movements. These movements send signals to the brain that impede pain messages. As the massage progresses, your body naturally relaxes, and the stress you may have carried into the massage dissipates. If you're concerned about the amount of pressure your massage therapist may apply, you can discuss the level of pressure you prefer. The massage does not need to be painful or target deep tissue to receive pain-alleviating benefits.
Essential Oils
Another natural approach to managing pain involves essential oils. Ancient civilizations often relied on herbs and spices to treat inflammation and to relieve pain. Different essential oils offer their own unique benefits. Research supports the use of essential oils as a form of pain management, especially when combined with a healthy lifestyle. Some essential oils target pain and swelling, whereas others aim to relieve pain and discomfort. You can use essential oils in various ways, such as in a diffuser, applying to your skin, or ingesting them. Before experimenting with essential oils, please talk with your primary care physician about which essential oils are appropriate for you and how to use them correctly.
Relaxation Techniques
Relaxation techniques can be very effective in helping older adults reduce muscle tension, aches, and pains. During the relaxation exercise, endorphins are released, causing the body to relax. Older adults who suffer from chronic pain may benefit the most from relaxation techniques. Living with chronic pain can quickly make older adults feel that they have little control over their bodies. Through guided imagery, deep breathing, meditation, or yoga, relaxation techniques help older adults cope with their condition.
Professional Treatment
When alternative approaches to pain management and/or over-the-counter pain relievers aren't enough to ease pain, it's time to seek professional treatment. Start by having a conversation with your primary care physician. Discuss specific aches and pains and ways your pain is limiting your life. Work with your doctor to find the proper medication and alternative pain treatments. Ask if you are eligible to receive physical or occupational therapy, which can help relieve pain and promote healing. If you continue to suffer from chronic pain, ask your doctor for a referral to a pain clinic that can treat your specific condition.
Visiting Angels South Elgin is here to help older adults maintain a higher quality of life by empowering them to stay active and engaged in the comfort and safety of their own homes. We provide customized care to older adults throughout South Elgin and surrounding areas. Our comprehensive approach to home care addresses a wide range of care needs older adults may have, including assistance navigating everyday life due to the presence of pain. Our compassionate caregivers are another way to help older adults manage pain through the companionship formed between client and caregiver. Many of our clients look forward to a visit from their caregiver, knowing their caregiver will listen and encourage and bring more joy into their lives. To learn more, please get in touch with us today by calling 847-429-0100.