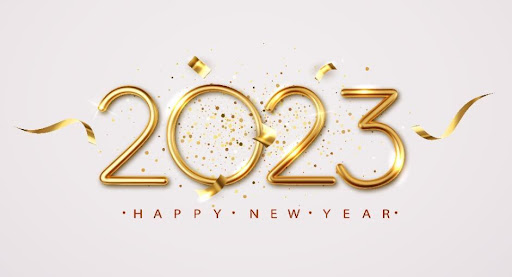 Practical Ways Older Adults Can Keep Their New Year's Resolution
The New Year offers a blank slate; an opportunity to reset. Hence why many Americans use the New Year to resolve and set goals to create a healthier lifestyle. However, most of us recognize that achieving our goals is difficult. Studies find that on average, only nine to 12 percent of people keep their New Year's resolution.
So why is making a resolution important, especially for older adults? Resolutions give older adults a goal and purpose, something for which to live. Older adults who view their lives with a sense of purpose decrease their risk of developing Alzheimer's disease. Additionally, people who set resolutions often have an optimistic outlook on life. Older adults with positive attitudes are less likely to develop heart disease, dementia, and depression.
If you are an older adult hoping to make a healthier change this year, here are practical ways you can keep your New Year's resolution and stave off certain chronic health conditions associated with aging.
Enroll in a Local Class
One way to keep a resolution is to enroll in a class that helps you achieve your goal. Classes are one way to hold yourself accountable. They also provide instruction and guidance, giving you the knowledge to lead healthier lives. Explore classes and programs offered by the Village of South Elgin Parks and Recreation Department or Elgin Parks and Recreation. Another great place to find programs geared towards older adults is through the local library, such as the Gail Borden Public Library.
Eliminate Excuses
Another way older adults can keep their New Year's resolution is to eliminate excuses. Are you hesitant to enroll in a fitness class because you don't feel comfortable driving in snowy conditions? Find a transportation service to assist you, such as Ride in Kane or Our Volunteer Transportation Program. Do you struggle to prepare healthy meals? Perhaps you qualify for Meals on Wheels. Are you unable to afford healthy foods due to inflation? Food for Greater Elgin may be able to supplement your groceries. Think critically about what's preventing you from achieving your goal and find ways to overcome those barriers.
Re-Evaluate Your Resolution
Lastly, older adults can keep their resolutions by re-evaluating their resolutions. To be successful, resolutions should be realistic and specific. Wanting to lose weight or eat healthier are a great start toward setting a goal. Including specifics in your goal, such as how much weight you want to lose or how you want to eat healthier, determines how successful you are in reaching your goal. In addition to being specific, your goal should be measurable. Measurability holds you accountable. For example, instead of stating you want to exercise more in 2023, your re-evaluated resolution becomes, "I will walk on the treadmill for 20 minutes, 3 times a week."
Resolve to Get the Help You Need
As you re-evaluate your resolution, perhaps it's time to take that next step in getting the help you need so that you can remain safe and independent in the comfort of your own home. Visiting Angels South Elgin is here to support you in 2023. We have earned an outstanding reputation in the community for our senior home care services. Home care from Visiting Angels South Elgin looks different to different people. For some, it provides a much-needed respite for family caregivers. For others, our care brings peace of mind to families who have a loved one with Alzheimer's or dementia. When seniors are recovering from an inpatient hospital stay, our services help them avoid repeat hospital visits. And when families are navigating the end-of-life process, our care provides compassionate support. We make it easy to eliminate excuses. Simply contact us today by calling 847-429-0100 to set up your free consultation and hear more about how we can help you live a healthier life in 2023.