What's Your Emergency Back Up Plan?
August has been designated National MedicAlert Awareness Month. Its purpose is to promote awareness about the life-saving qualities of the MedicAlert bracelet. Since 1953, MedicAlert bracelets have been saving lives. The MedicAlert Foundation also works in conjunction with the Alzheimer's Association, providing assistance for seniors with Alzheimer's or dementia who are at risk of becoming lost.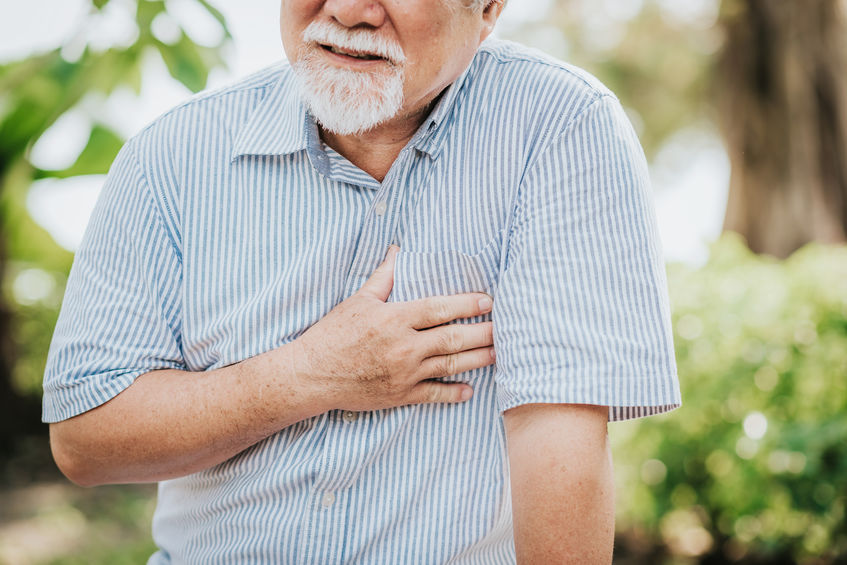 With this in mind, Visiting Angels South Elgin would like to ask the simple question, "what's your emergency back up plan?" Here are a few scenarios to consider and ways that Visiting Angels can assist seniors and their families develop a better emergency back up plan.
Seniors with Memory Loss
If you have a spouse with memory loss or are a family member of an aging loved one living with memory loss, it's important that you have a plan for your loved one should they get lost or the disease progress. In the early stages of dementia, many seniors can manage everyday life with little intervention. As the disease progresses, everyday tasks become cumbersome. It's easy for a senior with dementia to leave the stove on after brewing tea or mistake household cleaning supplies for food.
What's your plan for your aging loved one with dementia? Are you able to help them manage their everyday life? Has it become too burdensome as their dementia progresses? We recommend that your aging loved one wear a MedicAlert bracelet that identifies their dementia diagnosis, as well as who to contact should they get lost if they're prone to wonder. We're also here to assist spouses or families with the care tasks that come with caring for a loved one with dementia. We can give you a break and keep your loved one engaged while you run errands or sit outside and read a book in peace. We are experts in dementia care, and offer a gentle approach as we assist your loved one with basic hygiene care. Let us be a part of your emergency back up plan.
Seniors with Chronic Health Conditions
If you're a senior with a chronic health condition, how are you managing your health? Are you able to navigate your heart disease, diabetes, COPD, or cancer diagnosis and follow your doctor's recommendations? How are you managing your prescription medications? What's your plan should you miss a dose or should your condition worsen? Do you have a way to identify your chronic health conditions should a health emergency occur and you aren't able to notify the paramedics?
Visiting Angels can assist seniors living with chronic health conditions in a variety of ways. Many seniors struggle with healthy meal planning and preparation, and choose fast food over a healthy dinner because it's easier. We can help stop the cycle of poor eating by assisting with meal planning and preparation. We can even assist you with placing an online grocery order so that you don't have to go into the grocery store as the coronavirus pandemic continues. Our compassionate caregivers can assist you on a walk around your neighborhood or help you participate in exercises prescribed by your doctor to help you manage your chronic health conditions. Let us be a part of your emergency back up plan.
Seniors Living Alone
Seniors who live alone need to make an emergency back up plan a priority. While many seniors live alone successfully, it only takes one fall or one medical emergency to really paralyze a senior living alone. If you live alone, how would you call for help should you fall or have a heart attack? Do you have family nearby who can check in with you daily? Do you wear an alert button or always have your cell phone nearby? How comfortable and safe do you feel living alone as you add more years to your life?
Visiting Angels is here for seniors who live alone. We can provide companionship so that seniors who live alone aren't isolated or put themselves at risk for depression. Many of our clients do live alone and welcome a weekly visit from a familiar, friendly face. While our caregivers visit, they can also assess your living space and recommend ways to improve your home environment so that it remains a safe place to live. Let us be a part of your emergency back up plan.
Seniors with Long-Distant Families
If you are a senior who does not have family that lives nearby, whether you live alone or with a spouse, it's important that you have a plan should an emergency occur. How quickly can your family get to you? Do they live a flight away or a couple hours away? Are they familiar with your medical conditions, doctors, and medication regimens? Do you have a trusted friend who could assist until your family can get to you? Families living long-distance from your aging loved one, what would give you peace of mind? Visiting Angels has been giving seniors and their families peace of mind for several years. We can be an extra set of eyes and ears for families who live far away. We are happy to communicate highs and lows to keep families in the loop about any concerns. We can be there with your beloved senior until you are able to get there in person, should an emergency occur. Let us be a part of your emergency back up plan.
We hope you've notice a theme, and it's one that we hope you seriously consider. Visiting Angels South Elgin wants to be a part of your emergency back up plan. We've already shared a variety of ways in which we can be a part of your plan. To learn more about our amazing senior home care services and how we can partner together, please contact us today by calling 847-429-0100. We look forward to hearing from you.
Visiting Angels of South Elgin, IL
847-429-0100
https://www.visitingangels.com/southelgin/home