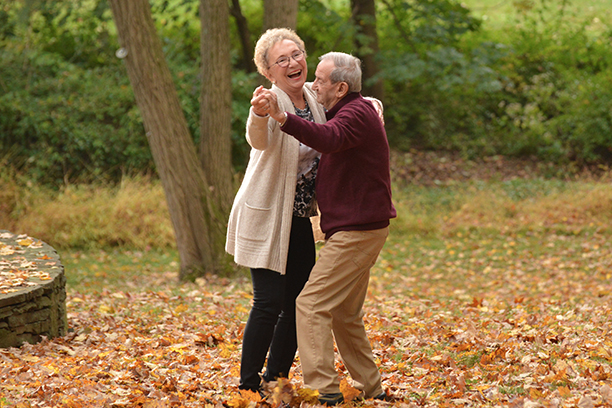 Elderly Care and Alzheimer's FAQs in Waldorf, MD
Elderly Care and Alzheimer's Frequently Asked Questions in Waldorf, MD, and the Surrounding Areas
What Is Alzheimer's?
Alzheimer's is a progressive, degenerative brain disease characterized by memory loss, cognitive decline, and behavioral changes. Over time, these symptoms will get worse, typically over multiple years, and can severely affect one's day-to-day tasks and activities.
This disease is considered terminal with an average life expectancy of 4-8 years after diagnosis-- however, some people live for 15-20 years after being diagnosed. This disease is the 6th leading death in the United States, with the majority of those people being adults over the age of 65. On the other hand, Early Onset Alzheimer's affects approximately 200,000 Americans under the age of 65, according to the Alzheimer's Association.
If you or a loved one have recently been diagnosed with Alzheimer's, there are sure to be many questions. We provide this FAQ to give you answers from elderly care professionals from Visiting Angels. Learn more about Alzheimer's below.
What is the Difference Between Dementia and Alzheimer's?
Dementia is an umbrella term used to describe a list of brain disorders characterized by memory loss. The most common of these is Alzheimer's; estimates have shown that Alzheimer's cases account for somewhere between 60% to 80% of all cases of dementia.
This statistic is why the saying is true-- that everyone with Alzheimer's has dementia, but not everyone with dementia has Alzheimer's. For example, those struggling with vascular dementia will suffer symptoms similar to Alzheimer's, but the cause of their dementia is different.
What are the Risk Factors for Alzheimer's?
Scientists still don't know the exact cause of Alzheimer's, but they have narrowed it down to several risk factors that can be cared for with elderly care services.
The three most significant risk factors are as follows:
Advanced Age.

In the vast majority of cases, symptoms of Alzheimer's disease begin after the age of 65.

Heart Health.

Poor cardiovascular health increases one's risk. Individuals with a history of hypertension, high cholesterol, diabetes, stroke, or cardiac arrest will be higher risk.

Genetics.

Individuals with a family history of Alzheimer's are at higher risk of developing the disease themselves.

Other risk factors include

Sleeping problems

Heavy smoking

History of head trauma

High stress levels

Exposure to air pollution

Heavy drinking
What are the Symptoms of Alzheimer's?
The most common symptoms of early Alzheimer's are shown through a person's speech, thought patterns, and behaviors.
The most prominent symptoms include:
Short-term and long-term memory loss

Irrational, irritable, or depressed behaviors and actions

Confusion about current time or place

Uncommon struggles with day-to-day activities

Words forgotten or mixed up

Trouble solving simple problems

Confusion about the names and identities of people

Items lost more frequently
How Does Alzheimer's Disease Progress?
Many scientists believe that this disease begins early in life, before symptoms start even to show. With symptoms tends to show in adults in their 40's-50's. Showing symptoms is a gradual, progressive disease with symptoms that become worse over time; as they get worse elderly care is often one's best choice.
Symptoms begin mild and will have minimal impact on the person's well-being; overtime the disease will start to progress, and the symptoms will develop from mild to moderate to severe. In the final stages, a person may lose all short-term and long-term memory, the ability to speak and understand speech, and perform basic personal activities, such as how to use the bathroom or eat on their own. Learn how to prepare for the stages of Alzheimer's.
Does Alzheimer's Disease Have a Cure?
There is no known cure for Alzheimer's disease, similarly the disease's progress is believed to be irreversible. Researchers are continuing to search for the cure. Still, modern treatments and clinical trials are limited to slowing the onset of the disease, delaying its initial symptoms, or reducing its progress.
Medical professionals recommend that those at risk or living with this disease focus on living a healthy lifestyle-- they should mainly focus on cardiovascular health. Improving one's sleep habits, increased omega-3 intake, and decreased stress have also reduced the risk. Elderly care services can help monitor seniors day to day living style.
What are Options for Alzheimer's Care?
As one's Alzheimer's disease gets worse, they will begin to require a more advanced type of elderly care to ensure their safety. During one's early and mid-stage Alzheimer's, they are usually cared for by a loved one and friends. Once the disease has hit its final stages, professional elderly care is often required, like Visiting Angels Alzheimer's care or elderly care.
There are multiple options-- like moving your loved one into a nursing care facility that may often offer a type of elderly care. Nursing facilities is typically a last resort because of how traumatic it can be. Another option is Alzheimer's elderly care home services, such as those offered by your local Visiting Angels. Alzheimer's is a specialized care designed around the unique challenges of the disease and the recipient's individual care needs. This care is often provided in the comfort of the individual's home from caregivers who are uniquely qualified to care for individuals living with Alzheimer's. Learn more about Alzheimer's care services offered by Visiting Angels today, or contact your local Visiting Angels office to request a free consultation for elderly care.
Serving the Tri-County Area of Charles, St. Mary's and Calvert Counties Maryland
Visiting Angels
SOUTHERN MARYLAND
50 Post Office Rd #201
Waldorf, MD 20602
Phone: 301-396-8400
Fax: 301-396-8500