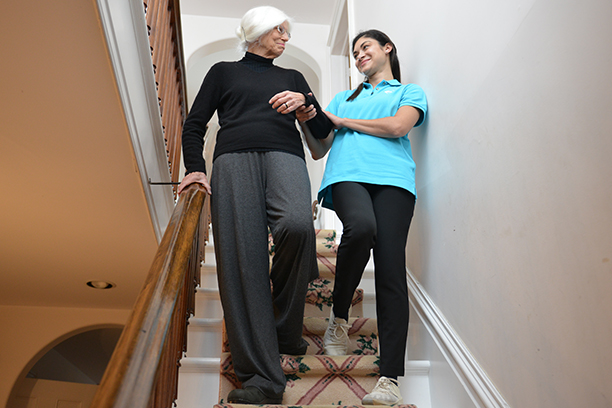 In Home Care in San Jose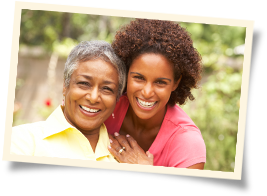 How To Improve Accessibility In The Home
Most seniors want to remain in the home for as long as possible. At Visiting Angels® Jacksonville, we help make that a reality with in home care services and other support options. For families in San Jose, we can offer recommendations and guidance on aging in place safely and comfortably, too.
In addition to senior care, one place to start is upgrading the home. Adding small improvements throughout your loved one's home can really improve accessibility while ensuring they can remain independent for longer. Let's review some possible measures.
3 Home Upgrades To Improve Safety For Seniors
It doesn't matter if your loved one is living in a house, apartment, or condo. Upgrades can boost safety and mobility for all homes. Here are a few recommendations from our in home care team for the San Jose area:
Reduce or remove wires. Wires on the floor can be a significant fall risk, especially for seniors. Even wires on countertops in the bathroom or kitchen may be a concern. Think about trading wired appliances for wireless ones, if possible. Swap standing light fixtures with wall sconces or other lighting options. If wires are still needed, use wall hooks to keep them off surfaces and out of the way.
Improve shower supports. The shower area is one place where falls can be a real worry. Think about how to improve this part of the house for greater safety. Grab bars in and around the shower area can help your loved one navigate this area safely, in addition to a shower seat. If possible, swap the shower head for a handheld, adjustable head with a long, lightweight hose. This offers greater accessibility for seniors with different abilities and conditions.
Add more lighting. Our homes are often lit to create a moody, warm atmosphere. For seniors, these lighting conditions offer poor visibility. Think about how to add more bright lighting in key sections of the home, including hallways, bathrooms, and entrances. Motion-sensitive lighting fixtures can be enormously helpful, making it more intuitive to navigate these areas.
Committed To Delivering Quality In Home Care in San Jose
With Visiting Angels Jacksonville, it's never been easier to schedule qualified in home care you can count on. We offer caregiver support to seniors in:
San Jose
St. Johns
Green Cove Springs
Jacksonville
San Marco
Mandarin
Julington Creek
Southside
And throughout the surrounding area
Families in San Jose can get started with a free consultation. Just call our in home care team at Visiting Angels Jacksonville today: (904) 394-3203.
Serving Jacksonville, St. Augustine and Communities in Duval, St. Johns and Clay Counties
Visiting Angels JACKSONVILLE, FLORIDA
3733 University Blvd W #212
Jacksonville, FL 32217
Phone: 904-822-1779
Fax: 904-485-8882
HHA299994392