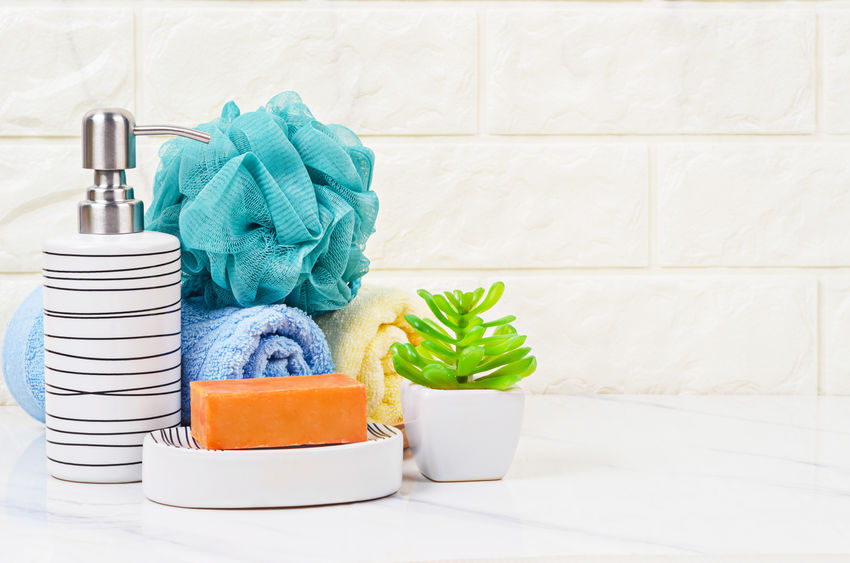 Bath Safety Tips for Seniors
Most people don't stop to think about how dangerous the bathroom can be for an older adult. Yet, according to statistics provided by Aging.com, 30-50% of falls experienced by seniors living in their homes result from their environment. Low lighting, uneven surfaces, slippery floors, and cluttered rooms can cause an older adult to fall in a matter of moments. Bathrooms are also typically rooms with many hard surfaces, causing more severe injuries than if the fall occurred on carpeting.
January is National Bath Safety Month. Older adults must take preventive measures to ensure their overall safety while they bathe, as accidents can happen in an instant. Take time this month to evaluate your bathing routine, using these bath safety tips to guide you.
Evaluate Your Mats
One of the easiest ways to prevent a fall in the bathroom is to swap out traditional step-out towels with non-slip mats. Non-slip bathmats grip the floor and aren't as easy to budge when you're stepping in and out of the bathtub or shower. Non-slip bathmats are also made to absorb some water. This helps prevent water from running all over the bathroom floor as you dry off.
Consider Grab Bars
It's natural for older adults to reach for a towel bar or grab the shower curtain to steady themselves while bathing. However, standard bathroom hardware was never designed to support the weight of an adult. They can easily be pulled off the wall, causing an immediate fall. If you've been relying on bathroom hardware to help you in and out of the bathtub or shower, it's time to install safety grab bars. Place them in and out of the tub or shower at appropriate heights for your reach. They should be easy and convenient to grip in the event you need them.
Utilize a Bath Chair
If you don't already have a bath chair, purchase one this month. In fact, it's a great idea to buy one bath chair per shower or bathtub that you use regularly. Look for a chair that will fit your space and has handles to help you stand. Please refrain from using it as more storage. If you have a tub that's becoming difficult to step in and out of, look for a bath transfer bench. This bench allows you to sit on it outside of the bathtub, lift your legs into the bathtub while seated, then slides you over into the bathtub.
Install a Handheld Shower Head
Another change to consider this month is to install a handheld showerhead. This gives seniors more freedom to bathe safely while seated on a bath chair. Look for a handheld shower that lets you control the handheld part's pressure so that you don't have to stand and reach the fixed shower head to make adjustments.
Monitor the Water Temperature
Most older adults don't consider their water temperature when they think about bath safety. However, it takes very little heat to scald the skin of an older adult. Evaluate your water heater thermostat and set it to no higher than 120 degrees Fahrenheit. Run the tub facet and allow it to heat up for a few moments. Then, adjust the temperature before you turn the shower on so that you don't burn your skin.
Notify Someone Before and After You Bathe
Finally, establish the routine of notifying someone before you bathe, such as a family member or spouse. This is especially significant if you live alone. Call to say you're taking a shower and ask them to call you back if they don't hear from you in thirty minutes. After you've bathed and are dressed, call them back to let them know you're safe. If you live with someone, time your shower to when they'll be around the home and awake, just in case of an emergency.
Another bath safety tip is to utilize the assistance of Visiting Angels Southlake. Our compassionate caregivers can help you with a shower or bath, ensuring your safety and well-being. After you're all clean, our caregivers can stick around and play a game or help with meal planning and preparation. We offer various home care assistance services that allow seniors to remain where they feel most comfortable, right at home. To learn more about us and how we can partner together, please contact us today by calling 817-684-1996.