Four Ways to Take Social Distancing Visits to the Next Level
As the coronavirus pandemic continues, social distancing has become the new norm. For the safety and well-being of the senior population, families with aging loved ones have grown accustomed to social distancing visits in order to prevent spreading the virus. Yet, at the same time, social distancing visits have grown fatiguing, especially when those visits are through a screen or only outdoors. Seniors can easily feel isolated even if their family visits often from a safe distance.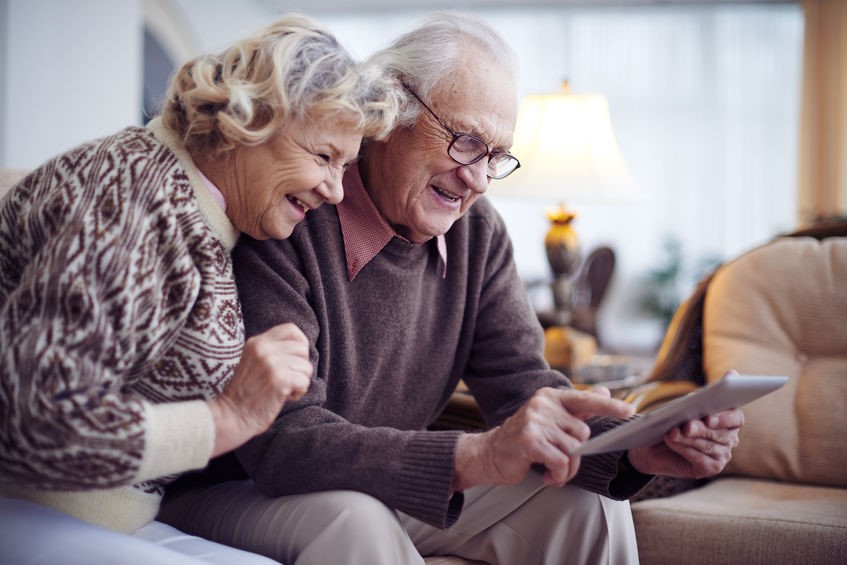 August is National Family Fun Month. As most fun has felt like it's been canceled due to the coronavirus pandemic, the pandemic doesn't mean that all fun needs to cease. August is a great month to spruce up your social distancing visits in order to help the seniors in your life stay connected. Here are four ways to take social distancing visits to the next level and celebrate National Family Fun Month.
Social Distancing Family Reunion
Many family reunions happen over the summer months. However, this summer, many families have chosen to forgo this year's gathering in order to keep everyone safe and healthy. If your family holds an annual family reunion, don't let the pandemic stop you from finding other ways to get together. Instead of everyone gathering in one location, set a date and arrange for pockets of families that are already practicing social distancing visits to gather at the various homes they're visiting. Then, find ways to connect digitally so that everyone can see the other members of the families and share conversation. Set up multiple laptops and send out a Zoom invite. Ask each family unit to pose for a picture and stitch them altogether for an epic family reunion photograph.
Family-Friendly Mischief
Maybe it's time you bring a little mischief into your social distancing family visits. Pulling a harmless prank could be what your family needs to have a little fun this summer. Have the grandkids write silly jokes on their grandparents' driveway with sidewalk chalk. Leave before they realize that you've been but their house. Place a plastic snake in a loved one's garden, as long as it won't cause harm. Arm your beloved senior with a super-soaker squirt gun and let them surprise the kids during your next backyard gathering. The best part about a prank is that you don't necessarily want to get caught, so social distancing actually works to your advantage.
Themed Backyard BBQs
Take your next family backyard BBQ to the next level by assigning themes. Decorate appropriately, play music that supports the theme, and ask families to sport appropriate attire. Play games appropriate for the theme and serve foods that fit the occasion. Examples include a Hawaiian Luau, a Backyard Hoedown, the Roaring 20s, Tex-Mex Summer Fiesta, a Sophisticated Evening Dinner Party, or a Summer Camp Party.
Old School Fun
Finally, consider ways you can create more meaningful moments during your social distancing visit with your aging loved one. Ask them about their favorite childhood games they enjoyed playing during the summer months. Then, replicate those games with the grandkids at your next family get-together. Encourage your aging loved one to teach the younger kids the rules of the game or even participate with them, as they are able. Your kids may be surprised to find that a game of kick the cans is more fun than playing a game on their digital device.
We hope that we've inspired you to take your next social distancing visit to the next level in order to participate in National Family Fun Month. Visiting Angels Southlake believes that time spent with family should be fun and refreshing. If visiting with your aging loved one has felt like more work than fun, perhaps it's time to consider partnering with us for your senior home care needs. We offer a variety of home care services that allow seniors to remain safe and independent in the comfort of their own home. Even in the midst of a pandemic, our doors remain open. We want to be a part of the support system that your aging loved one needs in order to thrive while this pandemic continues. We also want you to get back to having fun with your aging loved one, so that you can enjoy making memories instead of worrying about the care tasks that require your assistance. Please contact us today so that we can learn more about your situation.