Reasons to Choose Home Care Over a Senior Living Community
We are living in an age where our communities are inundated with senior living communities. There's a senior community for just about every senior need. From luxurious, all-inclusive, resort-like senior living communities, to specialized senior care facilities that focus on memory care, there really is something for everyone. However, despite the wide selection of senior retirement communities, most seniors report that they prefer to age in place. In fact, according to a survey conducted by Aging In Place, 90% of seniors intend to remain in their current homes for the next five to ten years.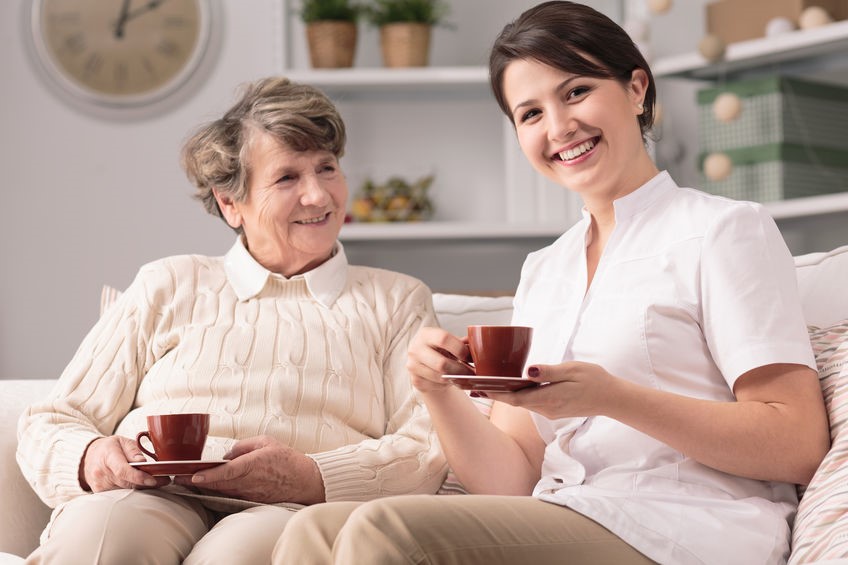 Yet, according the same survey, only 43% of the seniors over the age of 70 stated that they found it "very easy" to live independently. This means that approximately 60% of seniors over the age of 70 find it challenging to live independently at home. However, their desire is to age in place. This puts them, and their families, in a juxtaposition. Do they give up their desire to age in place in order to receive the help they need? Fortunately, there is another alternative for seniors needing assistance. Many seniors are choosing to receive in-home care over moving to a senior living community, thus allowing them to fulfill their desire to age in place. If you too are in this juxtaposition, here are four reasons to consider choosing in-home care over a move to a senior living community.
More Comfortable
Dorothy was right, "there's no place like home." No matter the size of the apartment, the luxury of the community, the amenities included, nothing trumps your own home. Many seniors have spent a lifetime building connections in their own neighborhood. They know the nuances of their own home and are comforted by each squeak in the floor or creak in the doorframe. In-home care means that a caregiver comes to them, when it's convenient for them. A move to a senior living community may mean having to wait for help or may require an adjustment to their routine in order to accommodate the community's staffing. By choosing in-home care, they are choosing to receive care where they feel most comfortable.
Moving Doesn't Solve the Root Problem
Often, family members of seniors who need help at home are quick to assume that their aging loved one needs to move to a senior living community. Their loved one has a fall at home or can no longer drive, so that must mean that it's time to move. However, moving to a senior living community doesn't solve the root problem. If your loved one falls at home, they're likely to fall at in their new environment. They may even be more likely to experience a fall because they are unfamiliar with their new surroundings. If your loved one isn't very social and you feel they need more socialization, a move to a senior living community isn't going to make them a social butterfly overnight. In fact, it can be more challenging for them to make new friends in a brand-new environment. Large groups could be intimidating to them, and they may even retreat more than had they remained comfortably at home. By choosing in-home care, a senior can receive help where they need it. It aims to meet the individualized needs of seniors, allowing them to remain safe at home. In-home caregivers also provide companionship, which is more meaningful than forming acquaintanceships with other seniors in a senior living community.
More Cost Effective
In-home care is often considered to be more expensive than a move to a senior living community. However, many families neglect to consider the overall cost of the move and the ongoing costs of the senior living community. It's not just the initial costs, but the ongoing costs of care that may be unforeseen. Many senior living communities need to increase rates over time and can do so with little penalties. Other costs to consider are the rates of higher levels of care, activity or outing charges, and the expenses of buying groceries in addition to the meals already provided by the facility. Big or small, these costs add up over time. In-home care is more cost effective when you look at the bigger picture. This is especially true if family members can supplement some of the in-home care needs of their aging loved ones, such as running errands or meal preparation.
What About Alzheimer's?
When dementia, such as Alzheimer's disease, enters the picture, many families, again, assume their loved one needs to move to a memory care facility. However, this isn't necessarily true for every individual. Memory care facilities are designed to help keep their residents safe. While they do offer some benefits of group socialization and activities to keep them busy, they cannot meet the needs of each individual simultaneously. They also cannot accommodate spouses without a dementia diagnosis, so loved ones are often separated. Moving someone who is in the early to moderate stages of dementia can be more detrimental to their well-being. Familiarity and routine are essential for those living in the early and moderate stages of Alzheimer's and dementia. Fortunately, in-home care can accommodate seniors living with dementia. By choosing in-home care for your aging loved one with dementia, they benefit from activities adapted to their individual preferences, creating a higher quality of life than a facility can provide.
We hope you've noticed an important theme. It's one that we at Visiting Angels Southlake pride ourselves in providing our clients; the theme of safety. Our commitment to you is simple. We'll help your loved one continue to live safely at home, while giving you peace of mind knowing that they are receiving the help they need. If you are considering a move to a senior living community, have you given thought to in-home care? We would love the opportunity to work with you and your loved one. Please give us a call today so that we can learn more about your situation.