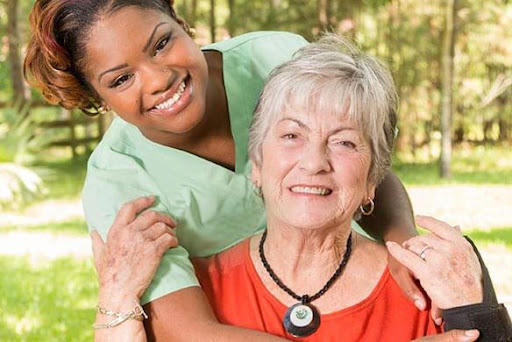 Five Things to Remember When Working as a Caregiver
A career as a senior caregiver can be challenging and wonderfully rewarding. More and more elderly individuals and their families choose in-home care as an alternative to a nursing home or assisted living. At Visiting Angels of Southwest Colorado, we understand how vital aging with dignity can be and understand the complex needs of elderly patients. Indeed, there are times when providing comforting services is sometimes challenging.
Our Visiting Angels Southwest Colorado team knows that setting expectations and being prepared for the many challenges in caring for elderly patients helps our caregivers to provide loving support and avoid burnout or frustration.
These five reminders from experienced caregivers are essential to your career in in-home care for seniors.
Prioritize Understanding Your Clients
Seniors go through changes in memory, strength, and emotions. They may move slower or be more forgetful, and that can cause people around them to treat them differently. While you're spending time with your senior clients, get to know them. Discover their likes and dislikes, their favorite foods, and their preferences for care. Each patient is unique, and as a Visiting Angel Southwest Colorado caregiver, seniors and families depend on us to treat our clients as individuals.
Be Reliable and Dependable
At Visiting Angels Southwest Colorado, we help make in-home care accessible and straightforward for seniors and their families, which is one reason why reliability is such an essential aspect of what we do. As a caregiver, your relationship will be built on trust. When your clients and their families know they can depend on you, trust will grow.
Elderly Clients Deserve Dignity
Aging often brings challenges doing small things around the house, like laundry and cleaning, but it can also make daily hygiene and care tasks difficult. Other issues, like incontinence or forgetfulness, can be embarrassing and awkward. Put yourself in their position. Treat them like you'd like to be treated–with the utmost dignity and respect.
Watch For Injury or Abuse
Some seniors may spend extended periods by themselves. When you're with them, you have an opportunity to ensure their safety. Look for bruises or scrapes, which could indicate fall injury. Additionally, check for signs of elder abuse, including physical abuse, financial exploitation, neglect, and abandonment. Your care could save their lives.
Don't Take It Personally
Some seniors may go through mood swings, fear, anxiety, or forgetfulness. This could manifest in irrationality, stubbornness, or anger. Your senior clients may forget who you are or why you're there, lash out at you, or refuse to take medicine or follow directions. Although it's frustrating and sometimes hurtful, remember that these behaviors are not coming from a place of authenticity. Use coping methods like redirecting their attention or negotiating with them on things they don't want to do (like eating certain foods!) Most importantly, don't take their behaviors personally, and set your expectations to be less frustrated.
Become A Caregiver with Visiting Angels Southwest Colorado
Seniors and their families need the caring in-home help that our team provides, and we need caregivers who can be part of the team. If you're ready to join our team, we want to hear from you! Visit our website to find your perfect job with our team.