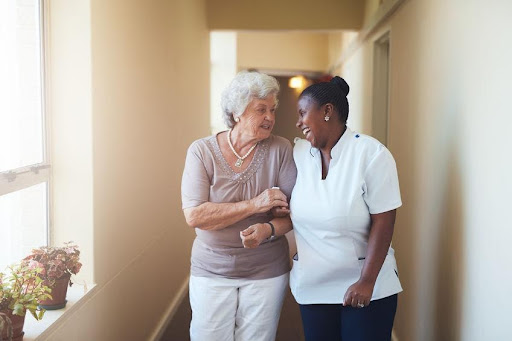 Rewarding Jobs for the Senior Caregiver
Senior caregivers take on significant roles in the lives of senior clients and their family members. This role is perfect for those who want to use their empathy to help people and their needs enjoy staying active and on the go - it beats sitting behind a desk all day! A senior caregiver position can be different every day because the type of care your clients need on a day-to-day basis changes often– you could be extremely busy one day and relatively quiet the next.
The caregiver can have many different responsibilities, including providing transportation to medical appointments, managing medication, and providing companionship for their senior clients. Caregivers are often responsible for helping with daily tasks such as housekeeping or cooking. Although not all the tasks you'll do will be rewarding–after all, no one really wants to do dishes! – many other Visiting Angels SW Colorado jobs can potentially change your life for the better!
Companion Care
When you take on a companion care role with Visiting Angels SW Colorado, you'll not only help with light housekeeping, meal prep and grocery shopping, and living assistance, but you'll get to spend quality time talking with your senior client. Quiet afternoon conversations about the past or present–you'll hear a lot about grandkids! –often leave a lasting influence on our team members. You might even have some fun in the form of recreational, stimulating activities such as card games, puzzles, and going for walks.
Social Care
How can you have a bad day when you're working with technology and social media all day? With social care, our Visiting Angels SW Colorado team helps seniors navigate technology to stay connected to their friends, family, and loved ones near and far. In this educational role, you'll enjoy seeing your senior client's eyes light up when they read an email from an old friend or get a text from a teenage grandchild. Technology bridges many gaps, including the knowledge gap many seniors face while working with smartphones, email, and social media.
Respite Care
Caring for elderly loved ones is a full-time job–one that many family caregivers don't have the luxury of taking on. Even families who spend most of their time caring for an elderly family member need time to relax and recoup, knowing their loved one is in good hands. That's where our Visiting Angels SW Colorado team comes in! The respite care role is gratifying because you can see how your work positively influences the families you assist. You'll look forward to spending time with your clients and feel the joy of offering time out to family caregivers.
End-of-Life-Care
There's an end to every season. As an elderly care provider, there may be times when you're helping your client's family care for a loved one at the end of your client's life. Although end-of-life care is sad, it's also beautiful. When you're in this role, you can support the family in grief and help the client's last days be respectful and dignified. It's one of the most profound ways to care for a client.
Find A Rewarding Career with Us
At Visiting Angels SW Colorado, we are proud to serve our community's seniors, and we're looking for caring, dedicated individuals to join the mission. If you're interested in senior care, we invite you to visit our website, learn more about the roles, and apply today. We're excited to meet you!