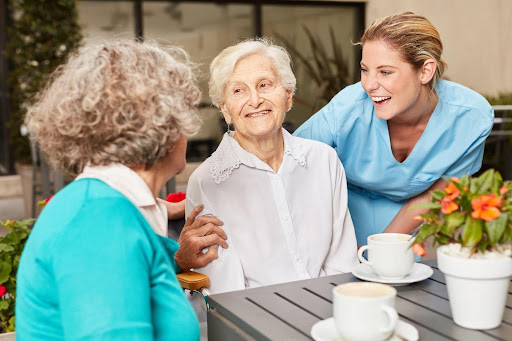 Starting Your Career as a Professional Caregiver
Professional caregiving is a growing career choice for individuals seeking a rewarding profession. However, transitioning into a new and unfamiliar career can feel overwhelming. If you want to make a move into a position of helping seniors in your community, consider the following to help you start your career as a professional caregiver.
Understand Your Role as a Professional Caregiver
If you want to work as a professional caregiver, the first step is to learn the role of a professional caregiver concerning their clients. The primary goal of a professional caregiver is to help seniors remain independent by assisting with various non-medical tasks around the home. Common care types include companion, personal, transitional, and dementia care.
Companion care: The most common type of care seniors request is companion care. Caregivers providing companion care may help with light housekeeping, meal preparations, and medication reminders. Caregivers may also provide transportation to doctor's appointments or help clients run errands.
Personal care: Personal care services include the same services as companion care but include personal grooming, showering, dressing, toileting, and mobility assistance.
Transitional care: Clients returning home after hospitalization may require assistance to help reduce their chances of readmission. Caregivers providing transitional care can help transport clients home after their hospital stay, remind them of medications and follow-up care, and provide companion and personal care services to ease the transition home.
Dementia care: Seniors with dementia may need more flexible care services. Dementia care can include elements of all our care services provided by caregivers who are trained and comfortable working with the progression of dementia clients.
It's also vital to understand what caregivers don't do. Caregivers do not provide medical assistance of any kind, even under the supervision of a licensed medical professional. Medical duties can include changing bandages or IVs, administering medications, and cutting fingernails.
Sharpen Your Skills
Outside of the ability to care for another individual, there are a few skills that you can develop to help you transition into your role as a professional caregiver.
Communication- Communication is critical when it comes to working as a caregiver. Having good communication helps you let your client know what they can expect from your care and helps clients' families know how you're helping their loved ones so they can feel at ease when you're with them.
Time-management- You are responsible for showing up to clients' homes on time when scheduled to work. You must ensure you're allowing enough time for travel and traffic when communicating. You also need to ensure you're managing your time with clients properly so you can complete necessary tasks during your shift.
Technical skills- Many technical skills come with caregiving, such as adequately assisting someone in the bathroom or working with clients with a cognitive disorder like dementia. The more you specialize in your care abilities, the more confident you'll feel in caring for clients.
Connect with Visiting Angels
If you're looking to start a career as a professional caregiver, the team at Visiting Angels would love to connect. Our Southwest Colorado office hires caregivers for full and part-time positions to assist seniors in Pagosa Springs, Cortez, Alamosa, San Luis Valley, Durango, Colorado, and Farmington, New Mexico. We provide everything you need to start a successful career, from flexible scheduling and competitive pay to bonus opportunities, manageable commutes, and a supportive team!
Feel free to send us your application or call 970-264-5991 with any questions!