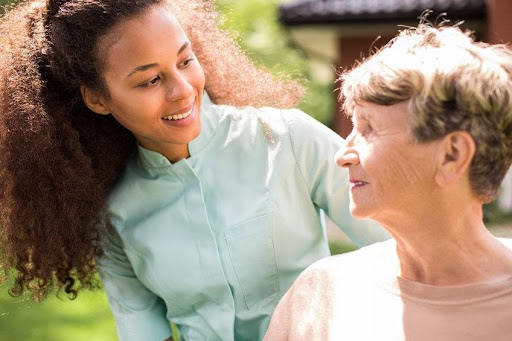 The Top 5 Benefits of Becoming a Senior Care Professional
Senior care professionals are doing meaningful work to bring peace of mind to seniors struggling with health problems, loneliness, depression, or uncertainty.
Senior care professionals like the team at Visiting Angels Southwest Colorado are working to improve the quality of life in seniors in many ways by providing physical, social, and emotional support. They also offer the necessary help in maintaining home safety through frequent visits to check on their clients' wellness.
When you choose this career path, there are many benefits, including a flexible work schedule, training programs, and less required skills than other careers like nursing or teaching, which demand that you have at least a bachelor's degree.
You will be able to help a lot of people.
The senior population is on the rise. About 14% of the U.S. population is 65 and older, and it's expected to double in the next decade. More seniors opt to age in place rather than move to a nursing home or outside the facility, so the need for in-home professional senior caregivers will only become more critical. This allows today's senior care professionals to influence their senior community in many positive ways.
You do not need a college degree.
At Visiting Angels SW Colorado, we don't require our caregivers to have a college degree or extensive care training. We are looking for caregivers who have a spirit of caring and empathy, trustworthiness, and a strong work ethic. This opens opportunities for individuals who don't have a degree and want to begin a career that can make a difference.
You will have an opportunity for ongoing professional development.
Our team offers regular professional development on core care topics like managing stress, activities for seniors, how to deal with difficult situations, and more. Caregivers also help one another through unique situations through mentoring.
You can enjoy a flexible schedule.
The senior professional caregiver is an excellent opportunity if you're looking for a career that includes a flexible schedule. Our caregivers opt for shifts that support their lives–caring for their own family, enjoying free time during the week, or taking classes to expand their knowledge on an academic level. If you're not interested in the regular 9-5 job, this is the career for you.
The work is never the same.
With different clients on separate shifts, you can be assured each day on your job as a professional caregiver will be different than the last. You may experience days of relaxation and companionship with your client and other days of transport and medical management. Although each day may include ups and downs, we can assure you that you'll be ready to handle any type of day on the job!
Enjoy a New Career with Visiting Angels Southwest Colorado
Senior care professionals can find a fulfilling career by helping people in need with love and respect. If you want to make a difference in your community, this is an excellent opportunity. If you're ready to start a new career with Visiting Angels Southwest Colorado, stop by our website to chat with one of our virtual recruitment specialists.