End of Life Conversations Part of Caregiver Jobs in Springfield Missouri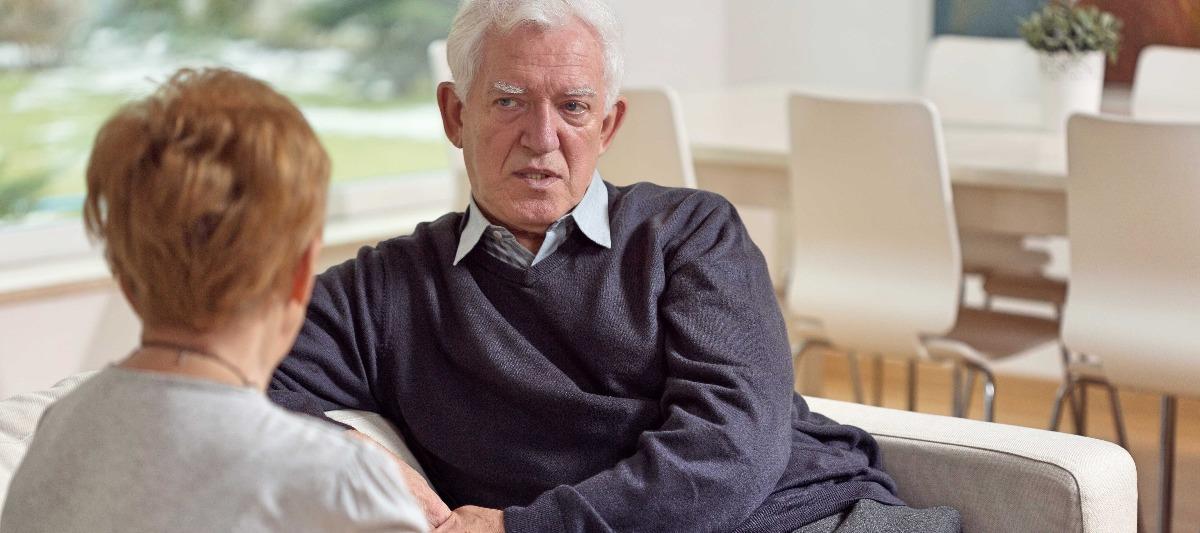 One of the most stressful situations is dealing with a loved one dying. Multiple discussions must be held with different people to make sure this situation is as easy as possible. When death is imminent, it is too easy to become overwhelmed. Some of the areas that need to be discussed include treatment choices, advanced directives, referrals to hospice, and issues that could come up after the death.
It is natural to shy away from the necessary discussions. Many people avoid these discussions because of shyness, family denial, confusion, fear of death, or not understanding the nature of the illness. However, with help from home health agencies in Springfield Missouri or a caregiver like those from Visiting Angels, these discussions don't have to be overwhelming.
End of Life Wishes
Family members want to find somewhere to begin discussing the end of life issues. Part of our caregiver jobs in Springfield Missouri is helping to facilitate this discussion. Our senior home caregivers can be there to support everyone during the discussion. There are four steps to consider when discussing the end of life wishes. They include the following:
Asking the right questions
Recording the answers to those questions
Discussing questions and answers with those involved (family members, doctors, attorneys, and more)
File appropriate documents (make sure important documents are filed where they can easily be accessed, with additional copies for attorneys or in the safe deposit box).
Asking Difficult Questions
Many questions can be asked and there are many different ways to start this type of discussion. Asking the right questions can pave the way for further discussion as well. Some questions to start with will include the following.
Who should make tough medical decisions if the senior is unable to do so?
What kinds of medical treatments should be used? Should any be avoided?
Where should the end of life be spent? (At home, in a hospice, or in a facility?)
Are organ donations preferred after death?

After these discussions, make sure documents are prepared using the answers. These are usually called an Advanced Directive and can include DNR (do not resuscitate), Medical Durable Power of Attorney orders, and living wills.

What to Say to a Loved One

It's easier to think about these questions and talking with a loved one than it is to start the conversation. Below are a few questions that can be asked to get the discussion started.

Have you heard about advanced directives? They are legal documents designed to help make sure you get the proper treatment going forward.
We need to talk about some difficult areas. If you'd like to think about some of the points before answering, we can make a time to discuss it further in the near future.
End of life discussions can be hard to start, but they can reduce the stress felt by everyone during this period and ensure medical treatment is handled properly. It is often easier to have this conversation with professional assistance. While Visiting Angels isn't a home health care agency in Springfield Missouri, we do offer caregiver services and can be there for support during these conversations.