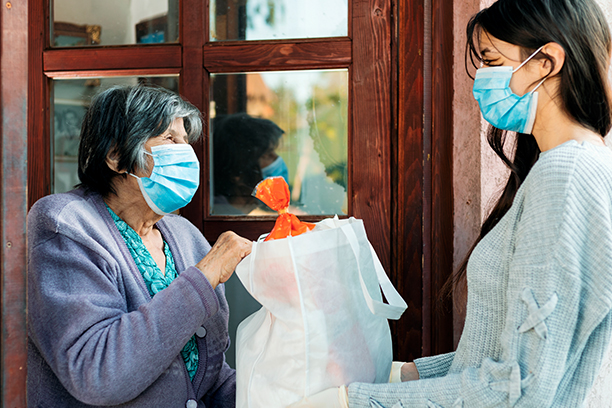 Top Five Reasons to Choose Quality Home Care from Visiting Angels in Greater Springfield, MO
Visiting Angels Offers Five Reasons Why You Should Consider Us as Your Quality Home Care Provider in Springfield, Nixa, Ozark, and Surrounding Areas
There are numerous reasons to consider quality home care from Visiting Angels of Springfield for yourself or a loved one. If you're currently in a situation calling for some type of elder care, now is the time to explore the various senior agencies and the types of services they provide.
1) Maintain Your Independence
Far too often, patients recovering from surgeries or suffering from illnesses dread losing their sense of independence. They may well realize living without some sort of assistance is not really possible, but don't want to surrender their independence unless there is no other option available. With senior care, your loved ones can remain in their own homes and still receive the level of care they need.
2) One-on-One Care
When seniors are confined to a traditional nursing home, they don't receive the level of care provided when you opt for quality home care, we provide a range of care options in a home setting. Family members can be assured every senior care provider will be there to help when needed.
3) Remaining at Home
Many seniors have lived in the same homes for years, and most people are hesitant to leave a home where they're comfortable. Since recovery times can frequently be reduced when patients are more comfortable, respite care at home is generally the best option for seniors and others needing time to recover. Routines don't have to be abandoned, and your loved ones have access to furnishings and belongings they're comfortable with.
4) Be in Control
Once a patient enters a typical long term care facility, they generally have little to say about daily schedules and other routines. For example, meals are served on schedules favorable to the institution rather than being provided when a resident is ready to eat. Staff members dictate what happens during the day, removing a resident's options to set their own schedules.
5) More Flexibility
When senior care services are used, our services are tailored to your loved one's needs and are revised as conditions change. Families pay only for the services they actually need. While some patients will need extensive, around-the-clock care, others will only require a few hours per day to meet their requirements. There is no need to pay for services not really needed when quality home care services are used.
Elder care has evolved in recent years, with seniors increasingly looking for ways to cut unnecessary expenses while still getting the compassionate care they need. Visiting Angels of Springfield provides a wonderful way for anyone needing some level of care to schedule the services necessary while retaining their independence and remaining in their own home.
Learn More Today!
If you or a loved one is in need of quality home care in in Springfield, Nixa, Ozark, Branson, or the surrounding area, now is the time to check out the reasons many people are opting for tailored care options after illnesses or surgeries. In addition, anyone seeking hospice or palliative care has options to meet those needs. For the best quality of life, explore the options offered by the quality home care professionals at Visiting Angels of Springfield. Contact our office today at 417-863-8006 to learn more.
Serving Springfield, Nixa, Ozark, Republic, Branson, Hollister, MO and the Surrounding Areas
Visiting Angels
SPRINGFIELD, MO
1259 E Republic Rd
Springfield, MO 65804
Phone: 417-863-8006
Fax: 417-863-1860