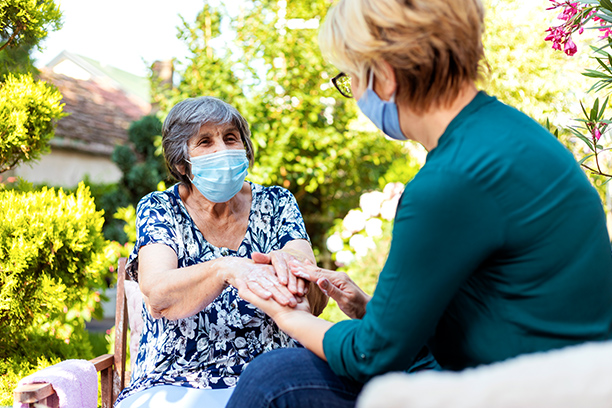 Alzheimer's Care in Bailey's Crossroads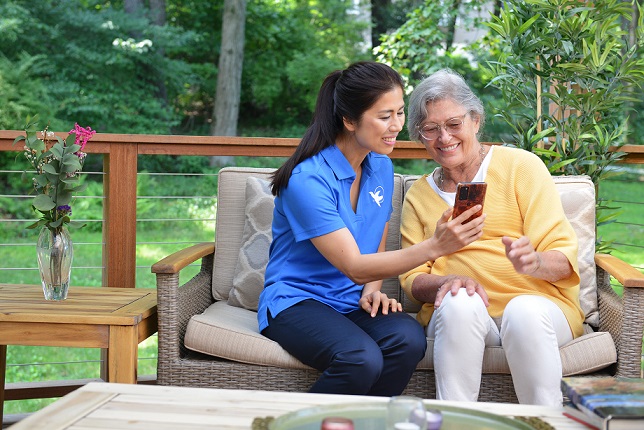 What to Expect After Diagnosis
At Visiting Angels® Springfield VA, we offer in-home Alzheimer's care for seniors in the Bailey's Crossroads area. Our support can help local seniors remain at home and allow them to cope with their disorder with more dignity, privacy, and comfort. We work hard to provide a customized care plan for each senior that allows them to avoid the move to a care facility and remain in a more familiar environment.
An Alzheimer's diagnosis can be scary, so it's vital to keep yourself informed. During the early stages, many seniors remain independent and functional in their daily lives, albeit with sporadic moments of confusion and forgetfulness. These instances can cause frustration, anger, and many other emotions, so it truly helps to be prepared.
As the disease progresses to moderate dementia, life can get more complicated. Seniors in this stage need consistent help around the home. Everyday tasks can become difficult and even impossible. They will also experience reduced memory and language abilities, which can make it difficult for them to express themselves and understand others.
While Alzheimer's brings many challenging issues, there are several ways you can maximize their quality of life. Keeping up with healthy habits such as exercise and a proper diet can really help. It's also important to regularly exercise the brain as well. Seniors who remain active, independent, and living in their own homes have a stronger chance of reducing the effects of the disorder and living a more fulfilling life.
About Our Alzheimer's Care in Bailey's Crossroads
To support your loved one with Alzheimer's, it's important to have a plan. The effects of this disease can vary, and you might see quick changes in your loved one's personality and abilities. We are ready to work with you and develop the right plan to keep them safe, comfortable, and secure in their own home. Some of our care duties may include:
Bathing and grooming assistance
Memory help and reminders to take medication
Fall prevention and other home safety improvements
Housework, meal planning, errands, and more!
Alzheimer's Care in Your Community
If a loved one has Alzheimer's, we are eager to help you give them a safe and sustainable home life where they can age in place with dignity. Our service area includes:
Bailey's Crossroads
Springfield, VA
Annandale
Burke
Fairfax
Falls Church
West Springfield
Fairfax Station
And the surrounding areas
For more info about our Alzheimer's care in Bailey's Crossroads, contact Visiting Angels Springfield VA today and set up a care consultation.
Serving Springfield, Annandale, Burke, Falls Church and the Surrounding Area
Visiting Angels
SPRINGFIELD, VIRGINIA
8136 Old Keene Mill Rd #A207
Springfield, VA 22152
Phone: 571-496-9300
703-569-2161
Fax: 703-569-2403