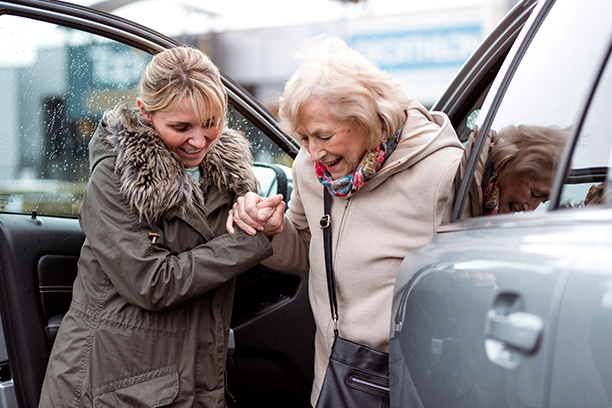 Companion Care in Springfield VA
Helping Seniors When They are Lonely
With our professional companion care, Visiting Angels® Springfield VA provides a crucial service to help local seniors overcome feelings of loneliness. Many seniors feel isolated and lonely, and these emotional issues can carry over into their physical health. Studies show that feelings of isolation can increase their odds of developing dementia, heart disease, and other serious ailments. To protect your loved one, you should be vigilant when looking for the signs of loneliness.
The most common indication that your parent or relative is feeling down, is if you see a significant change in their personality or behavior. They might become more negative and forgetful while decreasing activity. You might notice they are quieter and tend to seek less contact from family and friends.
Also, keep an eye out for a messy home, lack of bathing and grooming, poor diet, and a departure from normal daily routines.
In addition to our companion service, we also recommend taking action on your own to improve the situation even further. This can be as simple as staying in regular contact with your relative and helping them find uplifting hobbies to do in their time alone. If possible, adopting a pet can be a terrific way to ease these feelings.
The Advantages of Our Companion Care in Springfield VA
Our professional companion care is the ideal solution for many seniors. They get a wonderful person to spend time with, along with all the help they need to continue living at home. There are many great benefits to having one of our compassionate professionals helping out around the house. These include:
Positive conversation from a friendly person they trust
Wonderful care to improve safety and comfort
The chance for caregiving relatives to rest with peace of mind
Decreased likelihood of moving to an assisted living facility
Loving Companion Care For A Happier Home Life
We work hard to make sure your loved one's needs are met. As part of this effort, we don't simply match them with any caregiver. Our goal is for them to truly enjoy spending time around their new companion, so we take the time to analyze personal and professional details to make sure there's a great fit. To make sure we get the selection just right, we will invite family members to meet our chosen caregiver and make the final decision.
Our support is available in:
Springfield VA
Annandale
Bailey's Crossroads
Fairfax
Falls Church
West Springfield
Fairfax Station
And surrounding areas
Companion care from Visiting Angels Springfield VA can benefit your loved one in many ways. To get started, contact us today to schedule a care consultation.
Serving Springfield, Annandale, Burke, Falls Church and the Surrounding Area
Visiting Angels SPRINGFIELD, VIRGINIA
8136 Old Keene Mill Rd #A207
Springfield, VA 22152
Phone: 703-569-2380
703-569-2161