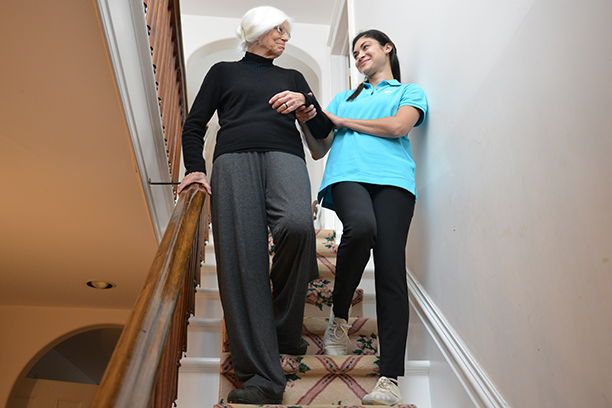 Dementia Care in Bailey's Crossroads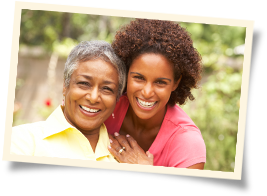 Tips For Family Caregivers
Becoming a family caregiver can often be rewarding and stressful at the same time. That's especially true if you're looking after a family member with dementia. At Visiting Angels® Springfield VA, we provide dementia care to seniors in Bailey's Crossroads, even those with a family caregiver in place already.
Has your loved one just been diagnosed with dementia? Here's what to do next.
What To Do When A Family Member Is Diagnosed With Dementia
It can be instantly overwhelming to discover a family member has dementia. But you don't have to be an expert caregiver from day one. Here are our recommendations for looking after a loved one with dementia:
Don't be afraid to ask for help. You aren't alone in this. Your family member's health professionals in Bailey's Crossroads and your dementia care team at Visiting Angels Springfield VA can help you to navigate the diagnosis and any next steps. Care professionals can offer recommendations, assess living conditions, and provide dedicated support.
Establish a strong routine. Familiarity and routine can be enormously helpful to those with dementia. It's important to start this routine as early as possible. Think about setting specific times for waking up, going to bed, having meals, and visiting with others. These routines can also help to remind you of any care tasks that need to be completed.
Find enjoyable outlets. Stress, anxiety, and confusion are unfortunately common with dementia. It can help to find any outlets that may alleviate these feelings for your loved one. Whether it's spending time outdoors, participating in a favorite activity, or simply taking long drives, try to explore a few different options to see what works.
Be kind to yourself. Family caregivers are at risk of burnout, high stress levels, and exhaustion. It's important to take one day at a time, and to be kind to yourself when you're struggling. Professional caregiver services can help reduce your daily tasks, too. Make sure you look after yourself first, so you can look after your loved one, too.
Schedule Professional Dementia Care in Bailey's Crossroads
With Visiting Angels Springfield VA, dementia care offers greater routine, independence, and comfort to seniors and their caregivers. We're here to support you. We even offer free initial consultations to discuss your options, for families in:
Bailey's Crossroads
West Springfield
Springfield, VA
Burke
Fairfax
Fairfax Station
Annandale
Falls Church
And throughout the surrounding area
Family caregivers in Bailey's Crossroads can schedule professional dementia care at any time. Call Visiting Angels Springfield VA to get started.
Serving Springfield, Annandale, Burke, Falls Church and the Surrounding Area
Visiting Angels
SPRINGFIELD, VA
8136 Old Keene Mill Rd #A207
Springfield, VA 22152
Phone: 703-569-2380
703-569-2161
Fax: 703-569-2403