In Home Care in Stamford: Help Your Loved One Age In Place With These Upgrades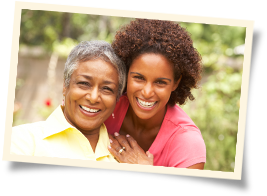 For more and more seniors, aging at home is a priority. In home care services, meal deliveries, and home improvements can help make that possible. At Visiting Angels® Stamford, we're committed to helping seniors live safely at home.
Home upgrades can be daunting to a lot of people. But these don't have to be intensive or even cost-heavy. Let's review a few ways to improve the home.
3 Home Upgrades For Safety and Accessibility
Where do you start with home upgrades? For families in Stamford, Greenwich and Darien, here's what our in-home care specialists suggest:
Make it easier to see. Low visibility can be a significant hazard for older individuals. Think about increasing overall lighting coverage throughout the home. You may want to swap regular bulbs with LED bulbs, since they're bright, energy-saving, and long-lasting. Nightlights are an easy, fast way to increase lighting in hallways at night. Motion-sensitive lighting can be great for seniors, since they don't have to worry about finding a light switch in the dark.
Make it easier to reach. Shelves and cupboards aren't built with seniors' needs in mind. Over time, your loved one may struggle to reach items in the kitchen, bathroom, or bedroom. Place all everyday items within easy reach. Think about adding pull-out shelving to cupboards, or other extendable, DIY additions which can bring these storage areas within reach. Make sure heavy items aren't stored too high up or too low down, too.
Make it easier to sit down. Putting on shoes or clothes can be more of a struggle for those with joint difficulty or mobility issues. Make sure your loved one always has a seat within reach. A comfy stool near the entrance can make it easier for them to put on their shoes to go outside. A bath seat in the shower can help them bathe every day. A chair in the bedroom can allow them to get dressed without a hitch.
Your Partners In Home Care in the Stamford Area
With our in home care agency, you can always get qualified support to help your family member age in place. We offer in-depth consultations for caregiver services, at which point we can also offer recommendations for fall prevention and home accessibility. We're here for families in:
Stamford
New Canaan
Greenwich
Darien
And throughout the surrounding area
At Visiting Angels Stamford, we're proud to be your partners in home care. Contact our office today to schedule a no-cost consultation.