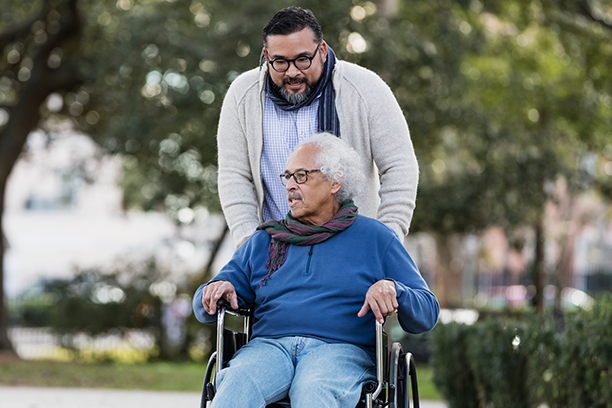 Companion Care Services in Port Huron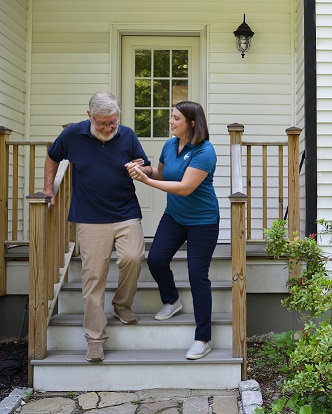 How Companionship Impacts Help
At Visiting Angels® St. Clair, we offer comprehensive, flexible support for seniors in Port Huron, from live-in care to companion care services. While our caregivers help with all kinds of tasks, one of the most important things we do is provide companionship for our clients.
Seniors deal with a lot of challenges on a day-to-day basis. But loneliness and isolation are areas that can have far-reaching, often overlooked consequences. Companionship from a trusted caregiver can reduce those negative consequences. Let's take a look.
3 Ways Companionship and Health Are Connected
For seniors living alone in Port Huron, having companion care services can be essential in all kinds of ways. One of those ways is the frequent social contact and meaningful interaction from a compassionate caregiver. Let's explore the connection between health and companionship:
Companionship improves our minds. Our brains need regular stimulation to keep working, and social activity is one crucial way this happens. Day-to-day interaction keeps our minds alert and connected, making us think, react, problem-solve, and acquire new information. For seniors, keeping the mind alert and active is especially important. Frequent companionship can significantly reduce any risks of cognitive decline.
Social interaction improves our bodies. We thrive on interaction, even in small and subtle ways that are imperceptible to most of us. Prolonged isolation can cause a lowered immune system and increased blood pressure, and is deeply linked with premature death and heart disease. Having another person around doesn't just make it easier to get up, move around, and stay active—it also improves overall physical health outcomes.
Friendly connection improves mental health. We thrive with the care and attention of other people. Companionship reduces anxiety, alienation, negative thoughts, depression, and paranoia. It gives us the chance to practice empathy for others and to receive compassion from those around us. For seniors, this kind of contact can alleviate some of the difficulties and challenges of aging.
Our Companion Care Services for Port Huron Area Seniors
With Visiting Angels St. Clair, you can access companion care services in:
Port Huron
St. Clair County
And throughout the surrounding area
Our compassionate care team makes it easy to find an excellent, attentive caregiver for your loved one. The same person will always handle care visits—ensuring your family member has the physical, emotional, and social support they need.
Help your loved one make the most of their days with companion care services. To schedule care in Port Huron, call Visiting Angels St. Clair today.
Serving Port Huron and the Communities of St Clair County, MI
Visiting Angels
ST CLAIR, MI
1530 Pine Grove Ave #7
Port Huron, MI 48060
Phone: 810-966-2273
Fax: 810-326-4358