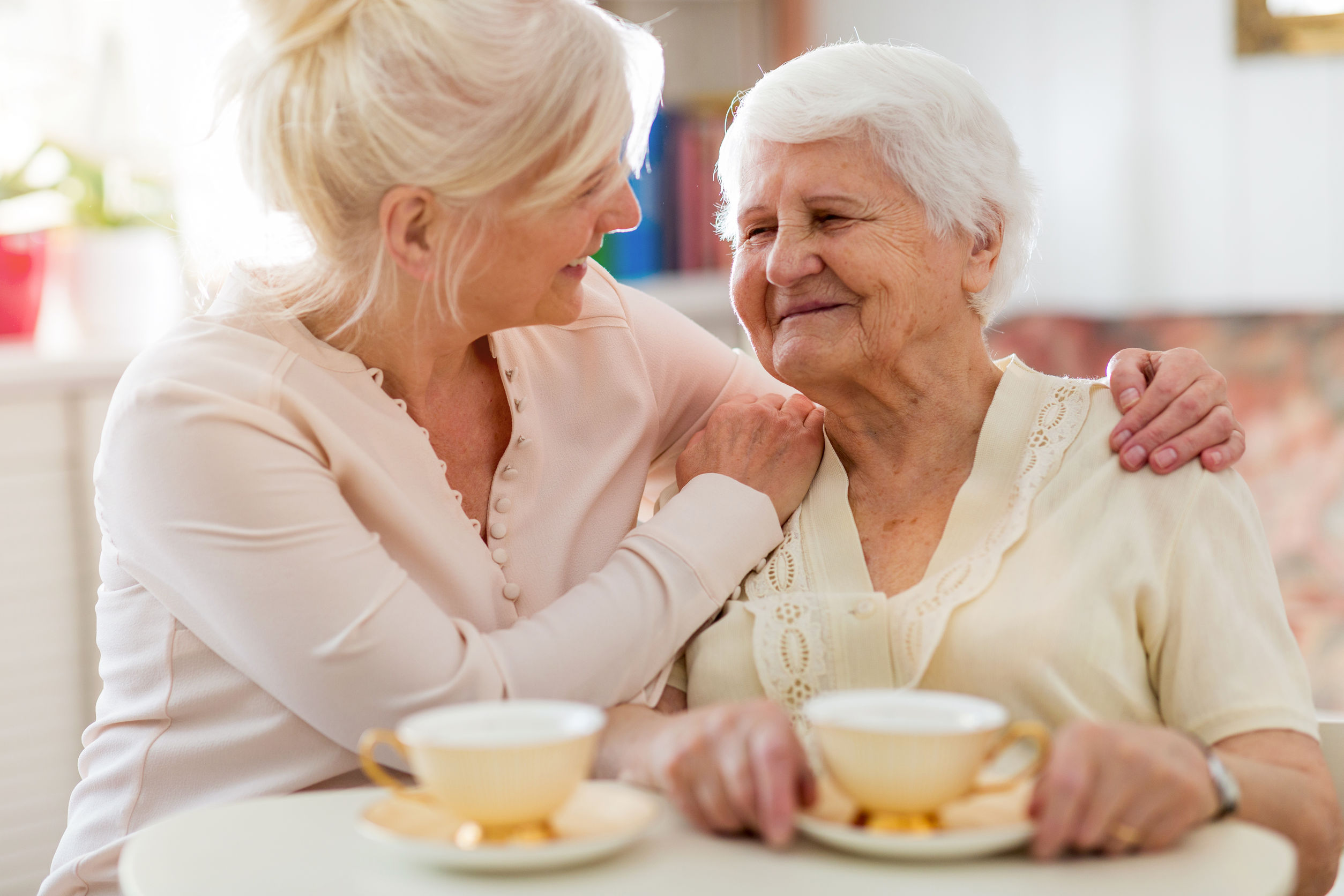 Caring for a Loved One with Parkinson's Disease
According to the Parkinson's Foundation, nearly 60,000 people are diagnosed with Parkinson's disease in America every year. And more than 10 million people are living with the disease worldwide. With such a large population living with Parkinson's, you may find yourself caring for a loved one with Parkinson's disease. April is Parkinson's Awareness Month, making it a great time to learn about the condition and how to care for someone living with it.
What is Parkinson's Disease?
Parkinson's disease is a brain disorder that affects a person's movement. The four primary symptoms of Parkinson's disease include tremors, stiffness, slow movements, and impaired balance. Additional symptoms can include depression, difficulty swallowing or chewing, trouble sleeping, constipation, or urinary problems.
Parkinson's develops when the nerve cells that produce dopamine die or become impaired. This lack of dopamine causes the movement problems associated with Parkinson's. It's more common in men around the age of 60 but can develop in women. According to the National Institute on Aging, between 5 and 10 percent of cases are diagnosed as early-onset in people before 50. There is no cure for Parkinson's disease, but treatments such as medicine, surgery, and therapy can help manage symptoms.
Tips for Caring for a Loved One with Parkinson's Disease
Caring for an aging loved one with Parkinson's disease can have challenges. Consider these tips to reduce caregiver burnout and keep a strong relationship with your loved one.
Educate yourself about Parkinson's disease. One of the best things you can do for your loved one is to learn what you can about Parkinson's disease. The more you know, the more you'll understand their situation and the better care you'll be able to provide. Talk to your loved one's doctor about resources they can share with you. You can also find online resources from Parkinson's Foundation, American Parkinson Disease Association, and the Michael J. Fox Foundation for Parkinson's Research. If you're comfortable, you can also consider joining a support group for family's caring for someone with Parkinson's disease. A support group will give you access to people who have first-hand experience going through the same situation as you and your loved one.
Encourage a high-fiber and calcium-rich diet. Constipation is a common issue for those with Parkinson's disease. Serving your loved one food high in fiber, such as whole grains and fresh produce, can help keep their bowel movements regular. Osteoporosis is also a concern for people with Parkinson's disease. Calcium-rich foods, such as yogurt, can help keep their bones strong and healthy.
Practice compassion, patience, and empathy. Parkinson's disease takes a toll on the body and mind. Some days your loved one may be feeling great. Other days, they may have trouble with simple tasks that they use to do effortlessly. During these moments, remember to be patient, empathetic, and compassionate. Assist them if they need it, but also allow them to express their sadness or frustration. Try to view the situation from their perspective and not be upset with them if they are having trouble with something.
Don't make everything about the disease. Sometimes when caring for a loved one with a condition like Parkinson's, it's easy to become fixated on the disease and forget your loved one is still the same person you know and love. Try to keep your loved one's routines regular and don't make everything about Parkinson's.
Continue to encourage your loved one to participate in activities. Having Parkinson's disease doesn't mean your loved one shouldn't participate in activities they enjoy. Not only will it allow your loved one to feel a sense of normalcy, but many doctors and occupational therapists suggest physical activity is beneficial to those with Parkinson's disease.
Don't be afraid to ask for help. Caring for a loved one in any circumstance has difficult moments. If you're caring for a loved one with Parkinson's disease, it's okay to feel overwhelmed at times. Know it's okay to ask for help. Ask a nearby family member if they can assist you or consider hiring a professional caregiver from an agency like Visiting Angels.
How Visiting Angels Can Help
If your loved one is living with Parkinson's disease and you'd like additional help caring for them, the Visiting Angels team is here for you. Our compassionate caregivers can assist your loved one with mobility, personal grooming, meal preparation, and more. Our St. Louis Park office serves those in Minneapolis, St. Louis Park, Golden Valley, Richfield, and the West Metro area. If you've like to learn more about our services, you can schedule a free consultation online or give us a call at 952. 935. 0789.