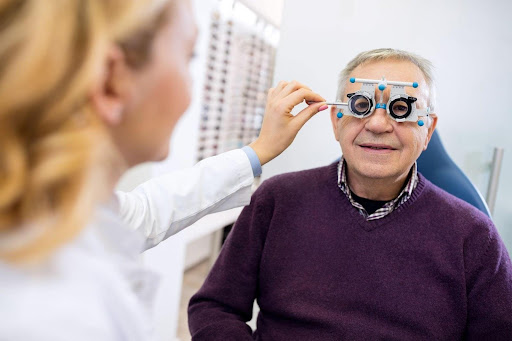 Holiday Depression in Seniors
For many people across the country, the holidays are the happiest time of year. It's a season filled with back-to-back days of friends, family, food, and tradition. And while the holidays can be great, the truth is, holidays are not a joyous time of year for everyone.
A recent study from Pew Research Center found nearly 27 percent of adults older than 60 live alone, and 46 percent of older adults only live with their spouse or partner. Furthermore, extended families often don't live in nearby neighborhoods, such as grandchildren, nephews, and nieces. These factors contribute to the growing public health crisis of social isolation in seniors. This crisis tends to worsen during the holidays and leads to extreme bouts of depression in seniors.
Why Depression Grows During the Holidays
Depression during the holidays happens to people of all ages, but many seniors who experience holiday depression don't develop it until later in life. Many seniors grew up enjoying the holidays. It was a time for them to hang out with their friends and family, enjoy lavish meals, and spend some downtime away from work. However, as seniors grow older, their lives and priorities change, leading to depression during a time that used to bring them joy.
One of the most significant reasons for this shift in mood is the change in their family dynamic. It's not uncommon for adult children to start their own family traditions during the holidays that may not always include their aging loved ones. And it's not children who are purposely trying to exclude their aging parents. Still, some activities, such as sledding or winter carnivals, aren't necessarily senior-friendly, so children don't invite their parents.
Another family shift that may make the holidays feel dreary is the loss of a spouse or partner. Losing a loved one takes a physical and emotional toll on everyone. And getting through the holidays can be especially tough as people are reminded of the memories with their significant other.
Some seniors may also experience depression during the holidays due to financial burdens. A senior may feel pressured to purchase gifts for their family or have travel expenses from visiting a loved one in a different state. These financial burdens stress people of all ages, but seniors have unique stress because many seniors have a fixed monthly income. Once a person retires, they don't have the same steady income as they once did, which means budgeting and watching one's spending is vital for ensuring they have enough money for necessities such as rent and food.
Tips for Helping an Aging Loved One with Holiday Depression
Some sadness or depression during the holidays may seem inevitable, but there are steps you can take to help your aging loved one overcome holiday depression.
Check-in with them more often. Give your loved ones a call, send them a text, or write on their Facebook wall to let them know you're thinking of them. Small daily reminders let your loved ones know they're loved and may reduce feelings of loneliness.
Invite them places. Even if you're doing something you don't think your loved one will enjoy, invite them. Sometimes just the invitation will make them feel less left out. And you never know, they may surprise you and agree to join you.
Help them stick to their routine. Having a routine is a great way to combat depression because it gives people a sense of control over their lives. If your loved one has a routine already, make sure they're sticking to it. If they don't have one, suggest activities and tasks for them to do each day to keep them busy.
Provide a listening ear. It's okay to feel sad during the holidays. If you notice your loved one is down, ask them if they'd like to talk to you about what's wrong. By sharing what's on their mind, you may even discover ways to bring some joy back into their holidays.
Depression is a severe condition. Contact their healthcare team for treatment options if you are concerned about your loved one or notice depression signs and symptoms worsening with time.
How Visiting Angels Can Help
If you're worried about depression in an aging loved one during the holidays, the team at Visiting Angels St. Louis Park, Minnesota, can help. We offer part-time, full-time, and temporary companion care to combat loneliness and ensure your loved one is safe and comfortable at home during the holidays
Our St. Louis Park office serves Minneapolis, St. Louis Park, Golden Valley, Richfield, and the West Metro. If you'd like to learn more about our services, you can complete this online form or call us at 952.935.0789.