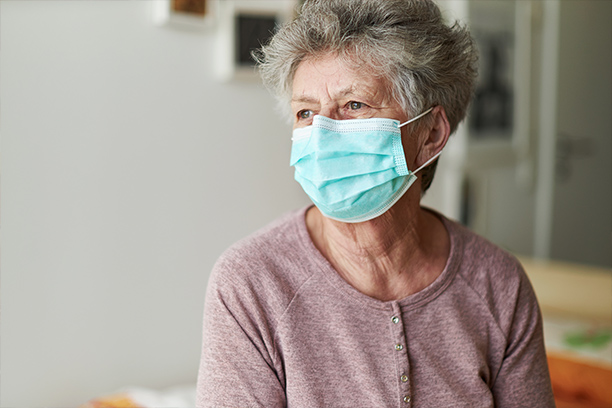 Dementia Training for Senior Caregivers in Stockton, CA
Teepa Snow Dementia Training Program
At Visiting Angels Stockton, we ensure that our staff is adequately trained to make sure your loved one is properly taken care of. We understand that caring for someone with dementia is not an easy task, which is why we make sure our staff are trained under the Teepa Snow Dementia Training Program.
Teepa Snow is a renowned trainer and consultant who has created a program that is focused on providing support and care that places the person living with dementia in a pivotal role when determining what is needed. Her goal is to help communities, agencies, organizations, professionals, families, and individuals develop the awareness, knowledge, and skills needed to better support and care for someone living with the brain changes of dementia.
Her approach to dementia care and training is changing how many view neurodegenerative conditions and dementias, and how care is delivered throughout the US, Canada, Wales, and across the UK and Europe. As an occupational therapist with forty years of clinical practice, she has founded a company and an approach to support and engage people experiencing changes in brain function.
Teepa's Positive Approach to Care "PAC" and her GEMS® States set the model for appreciating and supporting people as they progress through the brain changes of dementia. The GEMS model likens people to gemstones and focuses on supporting and fostering retained abilities by providing environmental and interaction cues. This allows us to match the needs, and provide necessary support, so that people can live well from the first symptoms until the end of life.
Caregivers who complete this groundbreaking training add tremendous skills to their personal repertoire and are able to provide invaluable and superior care to those clients living with dementia. Being certified in the Teepa Snow program is a tremendous asset to the caregiver and increase the demand for their skills.
Learn more about our Caregiver opportunities at our website: Employment Opportunities
Serving the Central Valley region including Stockton, Lodi, Tracy, Modesto, Manteca, and throughout San Joaquin & Stanislaus Counties
Visiting Angels
STOCKTON, CALIFORNIA
3453 Brookside Rd #C
Stockton, CA 95219
Phone: 209-208-4132
Fax: 209-952-3901
HCO #394700004