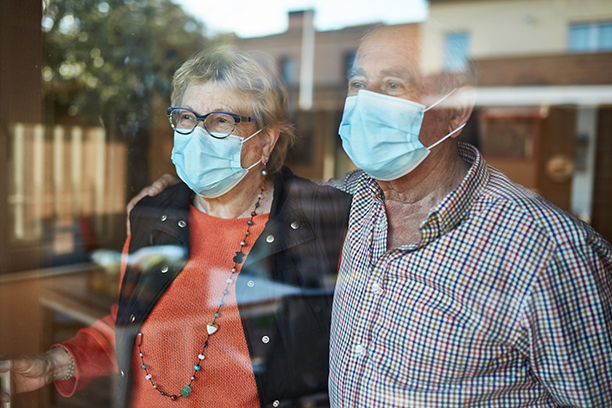 Alzheimer's and Dementia Care Services
Our Mission: To bring valuable resources to our clients and family members who are wading through the sobering dynamics of Alzheimer's and Dementia.

A diagnosis of Alzheimer's brings a surge of emotions that affect both the patient and their family members. These feelings range from denial, bewilderment, fear, depression, embarrassment, frustration and anger.

There are usually signs at the early onset, but it may be difficult not to rationalize and dismiss them instead of acknowledging the initial signals of this progressive, debasing disease. Making things even more difficult to diagnose is the fact that many of these patients get so good at hiding their symptoms when others are around, kind of like being on their best behavior. You may have to be a trained professional to spot it, especially if they keep their conversations short. It is also normal for many patients and family members to be in denial, after all their lives are about to dramatically change.

Patients with Alzheimer's or Dementia can become more agitated as evening approaches. They may even become combative and unable to cooperate, usually due to what is known as Sundowner Syndrome. It is especially difficult to understand the unexpected and unusual behaviors that can occur during this period of time, leaving those close to these patients confused, wondering why and desperately searching for answers.

When it is finally apparent to everyone involved that they are now dealing with a disease that is difficult to understand and rather unpredictable, it's now time to make some choices. The choices are not easy as there is a lot involved. Many families in this day and age are part of what is coined as the 'Sandwich Generation.' That means jobs, children, grandchildren, elderly parents and other responsibilities create a sandwich effect. There is also the fact that many adult children with elderly parents are distance-challenged. All these things come into play in making a good decision.
Alzheimer's & Dementia Care
Nursing homes and memory care facilities are two options for patients diagnosed with
Alzheimer's and Dementia, but are not the only options. If the choice is to stay home
instead of moving to an unfamiliar situation, you may want to enlist the help of in-home care
Services. Visiting Angels St. Petersburg / Largo makes it possible for those coping with Alzheimer's to stay home instead, where they are happiest and most comfortable, as research has shown that familiar surroundings play an important role in their well-being. In fact, a move to a nursing facility can trigger confusion, anxiety, stress, and agitation.

The caregivers we refer can not only serve to relieve the burdens faced by family caregivers, but also provide regular monitoring, routine check-ins, and an after-hours line so that you and your family have the peace of mind you need.

Your loved ones can then maintain the independence of their daily routines in the comfort of familiar surroundings, with services provided by qualified, knowledgeable, and compassionate caregivers.

At Visiting Angels St. Petersburg-Largo, our Director of Client Affairs, accredited in Geriatrics, Alzheimer's, Dementia and End of Life, is available to you by phone or in person. We want to help you navigate the process and provide insight to make your journey more palatable. We know how important it is to have consistency for Alzheimer's or Dementia patients. You want trustworthy, compassionate caregivers who are also trained and experienced in the challenges that Alzheimer's and Dementia present. Experienced caregivers are trained to use the art of redirection and encouragement when needed in caring for Alzheimer's and Dementia patients.
Choosing a caregiver with the skills needed and a personality that complements the patient, situation, and family dynamics is of the utmost importance. With Alzheimer's and Dementia, it is critical for all involved to meet with prospective caregivers prior to providing care.
Alzheimer's and Dementia services can help clients with:

Personal tasks
Comforting companionship
Helpful reminders as needed
Wandering prevention
Walking assistance
Transferring assistance
Dignified bathing, dressing and grooming care
Medication reminders and monitoring
Preparation of healthy meals
Light housekeeping chores
Transportation to appointments and therapies

… and more.

At Visiting Angels St. Petersburg / Largo, we are proud to refer compassionate, experienced caregivers to families in need of Alzheimer's and Dementia care in St. Petersburg, Largo and the surrounding areas. Our referrals help our clients stay at home instead, maintaining their dignity and comfort in their own homes. If you or a loved one needs assistance with Alzheimer's care or any other home care services, please contact us – anytime day or night – for a free consultation.

To get started today, contact us or call 727-797-8600.
Visiting Angels of St. Petersburg / Largo

Providing quality home care and end-of-life care for Pinellas County communities, including St. Petersburg, Gulfport, Pinellas Park, Largo, Seminole, Pass-A-Grille, St. Pete Beach, Treasure Island, Madeira, Redington, Redington Shores, Indian Shores, Indian Rocks & Belleair Beach.
Serving Largo and Metropolitan St. Petersburg, Florida
Visiting Angels ST. PETERSBURG, FLORIDA
944 4th St North #800
St. Petersburg, FL 33701
Phone: 727-797-8600
30211274