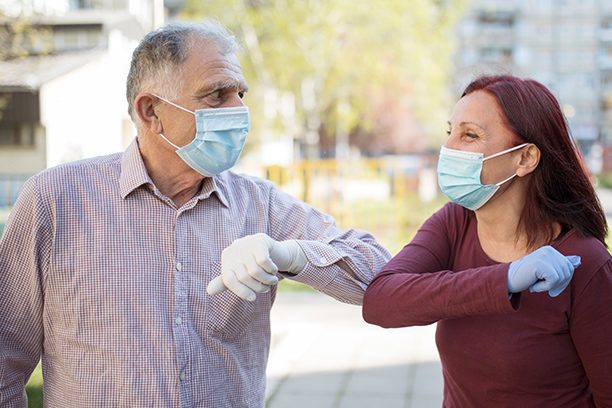 Ready – Set – Go Home
Every day, people undergo surgery – both inpatient and outpatient – for countless reasons. Maybe it was the result of an acute health crisis, accident, illness, or medical condition. Maybe it was the result of a preventative health plan or cosmetic procedure.

Regardless of the reason, however, the days following any surgical procedure all share one thing in common: recovery.

As part of your recovery, you or your loved one may worry about being alone. But family caregivers, whether down the street or across the country, may have obligations that prevent them from physically being with their loved ones after surgery.

But most operations require some degree of assistance, especially those affecting mobility, such as a hip replacement, and a reliable caretaker can make recovery faster, easier and safer.

At Visiting Angels St. Petersburg / Largo, we understand that surgery and hospitalization can be overwhelming and that getting home as quickly as possible is a priority. Further, we understand that no one wants to be alone when they are recovering so we assist our clients in receiving quality care, right at home, from a compassionate caregiver trained specifically in post-op care.

This care, in turn, gives families peace of mind knowing their loved one is being well cared for – even when they are not able to personally be there.
What Is Ready-Set-Go Home Post-Operative Care?
Post-operative care is recommended for a patient who is recovering from surgery. Unique to each patient depending on the type of surgery they had and their general health, the goal of post-operative care is to avoid complications and promote healing and recovery following surgery. Further, such care can help prevent rehospitalization due to falls or inadequate hydration and nutrition.

As such, your referred caregivers can help with the daily tasks associated with non-medical post-op care up to 24 hours a day. We create a custom care plan to meet our clients' individual needs, working with you or your family to make sure that a compassionate and skilled caregiver will be present to provide post-operative care at home or at a nursing or rehab facility.

Post-operative services help our clients by providing quality care right at home, at the hospital or rehabilitation center.

At the client's home, caregivers provide:
Companionship
Help with daily tasks
Bathing and dressing assistance
Grooming
Blood pressure checks
Physical transfers
Passive exercise
Healthy eating
Bedside sits
Medication assistance
Personal care
Fall prevention
Walking assistance
Passive exercise
Meal Prep
Light housekeeping
Appointments and errands
At the hospital or rehabilitation center, caregivers provide:
Companionship
Bedside sits
… and more.

We can help make the transition home smooth with caregivers who can help with the daily tasks of post-op care, allowing our clients to remain comfortably in their home during their recovery.

At Visiting Angels St. Petersburg / Largo, we are proud to refer compassionate, experienced caregivers to families in need of post-operative care services in St. Petersburg, Largo and the surrounding areas. Our post-op care referrals help our clients receive quality care right at home, keeping their dignity by living healthy and active lives. If you or a loved one needs assistance with post-op care or other home care services, please contact us – anytime day or night – for a free consultation.

To get started today, contact us or call 727-797-8600.
Visiting Angels of St. Petersburg / Largo

Providing quality home care and post-op care for Pinellas County communities, including St. Petersburg, Gulfport, Pinellas Park, Largo, Seminole, Pass-A-Grille, St. Pete Beach, Treasure Island, Madeira, Redington, Redington Shores, Indian Shores, Indian Rocks & Belleair Beach.
Serving Largo and Metropolitan St. Petersburg, Florida
Visiting Angels ST. PETERSBURG, FLORIDA
944 4th St North #800
St. Petersburg, FL 33701
Phone: 727-797-8600
30211274