Want a rewarding job? Our caregivers find tremendous personal satisfaction in helping others!
Want a flexible job close to where you live? You choose the schedule that fits your life!
Want to work for a team of people who care about you? Then apply today!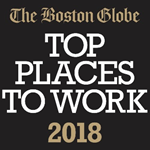 Our Caregivers Are the Heart of Our Agency -- Apply for One of Our Caregiver Jobs!
To ensure that Visiting Angels of Stratham can continue to offer professional senior care, we are always looking for skilled, compassionate caregivers to fulfill our open caregiver jobs. We value our caregivers to the highest level and involve their input to better our team, and our agency. We are so dedicated to creating a quality work environment that we have hired an outside company, Home Care Pulse, to collect anonymous feedback from our caregivers.
We use this feedback as vital information to better Visiting Angels of Stratham into becoming the best agency it can be for its clients, caregivers, and staff.
Our caregivers love being Visiting Angels and that is ever more prevalent in the feedback we have received from them through Home Care Pulse. Since 2014, we have earned Home Care Pulse's Leader in Excellence Award for an outstanding caregiver and client satisfaction. This award reflects the dedication we have for our community and the caregivers that help us make Stratham a better place to live.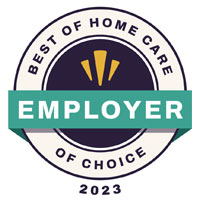 We offer many amazing benefits to our beloved caregivers, including:
Competitive wages (hourly and live-in)

Flexible scheduling

Paid travel time in between shifts

Paid sick leave

Paid training

Health insurance as well as supplemental insurance (dental, vision, short term disability)

401K plan with match
At Visiting Angels of Stratham, we want to provide our employees with a work environment that compliments their personal and career growth. We want the dedication of our agency to be reflected in the incredible care professionals that are a part of our team.
Interested in applying for one of our open caregiver jobs? Call our office today at 603-583-4890 to learn more about how you can join the Visiting Angels team.
Apply Now!