Dementia Care Services in Missouri City: Tips For Making Every Day Easier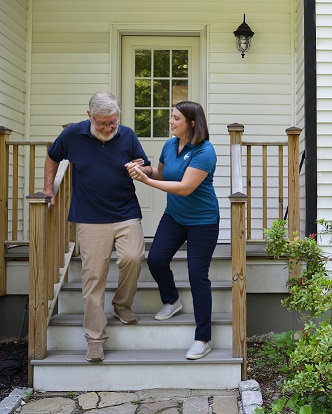 Looking after a family member with dementia can be a difficult task for anyone. That's why Visiting Angels® Sugar Land provides comprehensive, compassionate dementia care services for families and seniors in Missouri City. We don't just offer caregiver services on a daily basis. We also assist with logistics, offer our recommendations, and otherwise make sure you have the support needed.
Worried about your loved one? Here are a few tips to make every day a little less of a struggle.
3 Tips For Supporting A Loved One With Dementia
When your family member has dementia, it's hard to know what will make a difference. The fact is, your loved one's evolving condition means new challenges may occur on a regular basis. That said, here are a few ways you can lessen the load for both you and them:
Help them feel less powerless. Dealing with dementia can be terrifying at any stage of the condition. Your loved one is probably anxious about losing their sense of agency, so it's important to help them maintain it for as long as possible. Get their input whenever you can. If you're helping them with a task, such as using the bathroom, make sure you're explaining what you're about to do before you do it.
Try to help create routines. Having consistency can be crucial for your loved one, and it can also make everyday care tasks a little easier, too. Try to have set times for meals, grooming, medication, and exercise. Consider using music, lighting, and other cues to signal that a task is about to start. Linking care tasks to meals can be an easy way to automate these responsibilities, so you always know they're dealt with.
Consider professional support. Whether you need dementia care services right now or not, it helps to get professional support in place. That way, it's just one less thing to think about. For families in Missouri City, our caregivers can work side-by-side with family caregivers to complete day-to-day tasks. We can also take over when you need to take a break, go to work, or otherwise need time for other obligations.
Find Dementia Care Services in Missouri City
We pride ourselves on a higher standard of dementia care for families across the region. Our caregivers provide support to seniors in:
Missouri City
Houston
Sugar Land
Katy
Richmond
And throughout the surrounding area
Get dementia care services that make things easier for you and your loved one. For support in Missouri City, just get in touch with Visiting Angels Sugar Land.