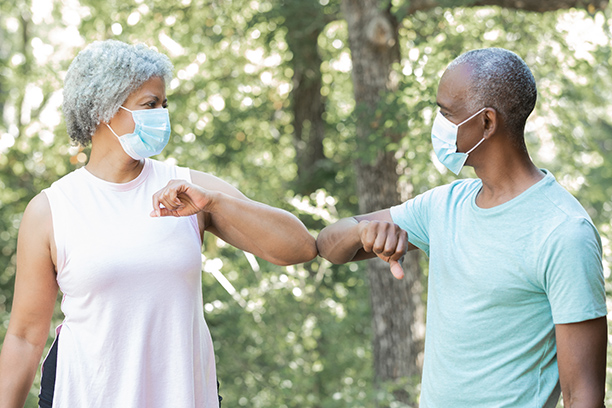 Dementia Care in Richmond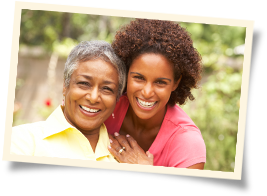 What To Do When Your Loved One Is Asking To Go Home
For family members providing dementia care in Richmond, it's not unusual to hear your loved one say, "I want to go home." What do you do? At Visiting Angels® Sugar Land, we help family caregivers navigate these and other tough moments. In addition to providing empathetic care to seniors living alone, we support families of those with dementia or Alzheimer's, making sure you have an additional caregiver in place if needed.
Let's take a look at how to respond when your loved one asks to go home.
3 Dos and Don'ts When A Family Member Asks To Go Home
It's very common for someone with Alzheimer's to ask to go home even when they're already at home. For those with cognitive deterioration, it's hard to communicate thoughts and feelings clearly. Here are a few tips to consider for dementia care providers in Richmond:
Don't try to explain. You may feel tempted to explain to your loved one that they're already at home, or that they're living with you now. Typically, explaining or disagreeing with someone who has dementia is not recommended. It's likely to agitate them further, and they may feel like you aren't listening or you don't understand. Because they're grappling with mental confusion, it's rare for someone with dementia to internalize these types of explanations.
Do try to be comforting. When your loved one asks to go home, it's often a way of expressing distress, confusion, or anxiety. You want to respond by being comforting, calm, and understanding. Reassure them that they're safe, or that you'll be taking them home soon. It can help to have items of comfort nearby, whether that's a physical object, a piece of music, or something else that brings them calm.
Do look for underlying reasons. It's always worthwhile to track when your loved one has episodes where they ask to go home. You may find patterns that help you understand why it's happening, such as underlying pain or moments of severe confusion. Oftentimes, there isn't a simple explanation, but you can still learn a lot about any contributing factors.
Schedule Compassionate Dementia Care in Richmond
With our dementia care agency, our professional caregivers can work alongside family caregivers. Or, we can provide respite in those moments when you can't be there. Either way, we're proud to support seniors with compassionate care in:
Richmond
Sugar Land
Missouri City
Houston
Katy
And throughout the surrounding area
Get compassionate and flexible dementia care today. Call Visiting Angels Sugar Land today to learn more about our care options in the Richmond area.
Serving Communities: Booth, Clodine, Houston, Katy, Park Row, Richmond, Rosenberg, Sienna Plantation, Sugar Land, TX
Visiting Angels
SUGARLAND, TEXAS
19901 SW Freeway Suite 104
Sugar Land, TX 77479
Phone: 281 207-1259
Fax: 281-207-5401