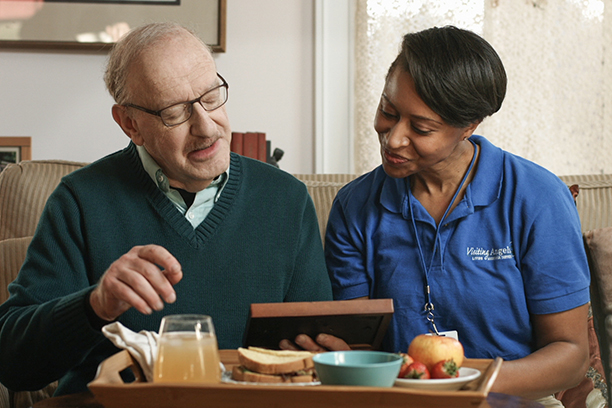 Respite Care in Oklahoma City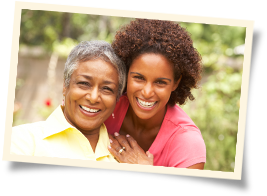 Providing a loved one with ongoing care so they can continue living at home is one of the most generous things you can do. But what happens when you need time to rest and recharge your batteries?
That's where Visiting Angels® Southwest Oklahoma City comes in. We offer top quality respite care services that provide seniors with companionship and assistance while the family caregiver takes time for themselves.
In-Home Respite Care Services in Oklahoma City
Family caregivers are often so focused on the health and happiness of their loved one that they forget about their own needs. But without adequate time for themselves, family caregivers are at risk of caregiver burnout, which can be harmful to both the caregiver and their loved one. Some common signs of caregiver burnout include feelings of anxiety, depression, and irritability, as well as fatigue and self-isolation.
At Visiting Angels Southwest Oklahoma City, our respite care services are available 365 days a year, 24 hours a day, including nights, holidays, and weekends. Our professional caregivers can provide your loved one with physical assistance and companionship while you take a nap, have lunch with a friend, run errands, or take a vacation.
Types of Respite Care Offered in Oklahoma City
Visiting Angels Southwest Oklahoma City is proud to offer a wide range of services that assist family caregivers and their loved ones, including personal care, physical assistance, transportation, memory care, and housekeeping. Our services are tailored to the unique needs and schedule of every family. This customization ensures that your loved one always has the support they need without paying for services that wouldn't be used. It also gives us the ability to modify your loved one's plan quickly when needs change.
Our services include:
Temporary Care. Temporary care offers care for your loved one when you're unavailable due to a vacation, emergency, or any other temporary situation.
Part-Time Care. Part-time care offers scheduled respite on a regular basis, typically for a few hours each week, giving family caregivers the opportunity for time to themselves.
Support Care. With support care, our professional caregivers work alongside the family caregivers to ease the burden of daily care.
Respite Care Consults for Oklahoma City Families
Locally owned and operated, Visiting Angels Southwest Oklahoma City is proud to be the trusted choice for professional respite care among families in Oklahoma City, Norman, Mustang, Blanchard, Tuttle, and the surrounding communities.
Ready to learn how our services can help you and your loved one? Just give our office a call today for a free consultation. We'll schedule a convenient time to come to your loved one's home to discuss their needs and schedule, answer questions, and customize a care plan that supports your loved one's needs.
Call Visiting Angels Southwest Oklahoma City today to schedule a free respite care consultation for your loved one.
Serving Southwest Oklahoma City, Moore, Norman, Mustang, Union City, Blanchard, Tuttle and Newcastle
Visiting Angels
SOUTHWEST OKLAHOMA CITY
11705 S Western Ave
Oklahoma City, OK 73170
Phone: 405-703-7676