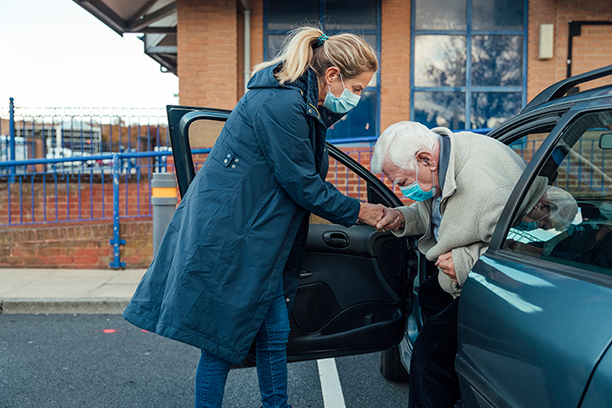 Elder Care Assistance in Tampa: Planning Ahead
Have you noticed signs of physical or cognitive decline in an elderly loved one? If you have, it may be time to start planning for elder care assistance. At Visiting Angels® Tampa, we know how important this can be. We've seen the benefits of planning ahead for elder care assistance first-hand. We've also seen how difficult life can become for Tampa seniors and their families when they haven't prepared for professional elder care assistance.
Be Proactive About Elder Care Assistance
Planning ahead for elder care assistance in the Tampa area is easier the earlier you start. To avoid becoming overwhelmed, take these proactive steps:
Speak with your loved one about care services and living situations once they require professional assistance.
Talk with family members about how everyone can contribute as your loved one's care needs increase.
Seek out caregiving resources online, like informational websites on caring for seniors, and learn about resources for seniors and family caregivers in Tampa.
Encourage lifestyle changes that will keep your loved one healthy and maintain their independence.
Research elder care assistance services in Tampa so that you are aware of local options for professional care.
When you're researching elder care assistance providers in Tampa, some of the key things to look for include: the services available through different agencies, scheduling flexibility, care costs, and an agency's overall approach to caregiving.
You may wish to research online and via phone. But you may also want to consider scheduling a care assessment for your loved one, particularly if you expect your loved one will need care soon. An elder care assistance assessment with Visiting Angels Tampa is provided free of charge and with no obligation to proceed with a referral for care services.
A care assessment is a great way to speak one-on-one with one of our care directors. You'll be able to learn more about care service referrals and how they might specifically help your loved one. It's also a great way to get to know our nurse registry agency, our philosophy of care, and the kinds of caregivers we work with. We offer elder care assistance assessments in Tampa, Palma Ceia and Temple Terrace, and your assessment will be conducted in the comfort of your loved one's home.
Call Visiting Angels Tampa today to learn more about elder care assistance referrals and book a care assessment for your loved one.
Serving Tampa, Florida
Visiting Angels TAMPA, FLORIDA
9812 N 56th St
Tampa, FL 33617
Phone: 813-929-7067
813-985-1200