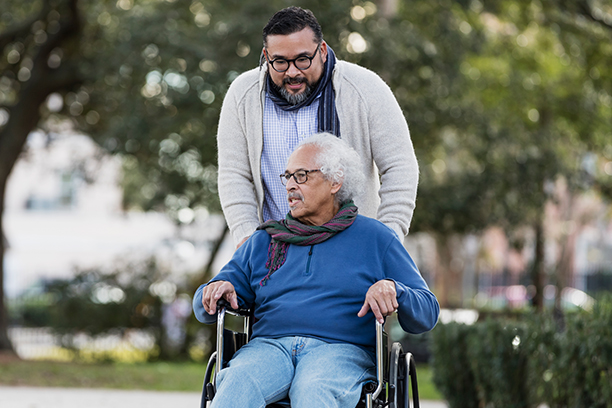 Our Caregivers have Character
Visiting Angels Tampa can Help You Find Caregivers with Character
Providing referrals for quality homecare services is about more than just the tasks at hand. While we want our network of homecare services professionals to be experienced in attending to the needs of their clients, we also want them to have a caring, thoughtful personality. Without a strong sense of empathy and desire to help, caregivers can become detached from their clients and often don't provide the high quality of care you require.
When you choose Visiting Angels® Tampa for caregiver referral services, you can be confident our network caregivers have been selected not only for their experience but for their kind, compassionate nature as well. The caregivers we work with are known for going above and beyond the call of duty for their clients. We only refer those caregivers we are confident will take their service to the next level.
Choosing a Caregiver from our Network
Another key factor in choosing at homecare services is finding a caregiver who can fit in with your loved one and/or family. A personality conflict does not bode well for the prospect of quality care. That's why we encourage you to be an active participant in choosing a caregiver for your loved one. Once we have a clear idea of what homecare services you require, we reach out to compatible caregivers in our network. You are then able to interview these professionals. We invite you to select the caregiver you are most comfortable with; the one you feel will best meet your needs.
As the caregiver you choose works with your loved one, we encourage them to reach out to your family and our office team with any concerns they might have. The homecare services professionals we refer to are empowered to address their concerns and ensure their clients are receiving the best possible care.
When your family needs homecare services from a compassionate caregiver, the only place to call is Visiting Angels Tampa. Call us today to learn more about our homecare referral services.
Serving Tampa, Florida
Visiting Angels TAMPA, FLORIDA
9812 N 56th St
Tampa, FL 33617
Phone: 813-929-7067
813-985-1200