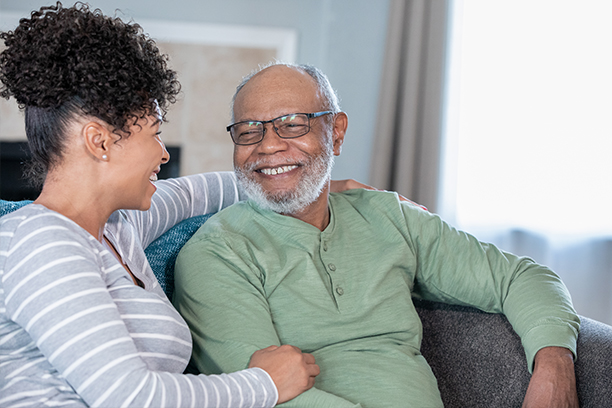 How Transitional Care in Terre Haute Reduces Hospital Readmissions
Ready-Set-Go Home with Transitional Care
Having a loved one in the hospital can be a stressful experience. As the discharge date approaches, many families simply look forward to their loved one's return home and don't always consider the needs they may have upon their return. The transitional care services from Visiting Angels® Terre Haute are designed to help families in this situation arrange for at-home support that can make a significant difference in their loved ones' recovery.
What Causes Hospital Readmissions in Terre Haute?
Being readmitted to the hospital can be exhausting, costly, and uncomfortable. Unfortunately, rehospitalizations are all too common for elderly adults. According to statistics from Medicare beneficiaries, 1 in 5 seniors return to the hospital within only a month of leaving.
Understanding the factors that result in rehospitalization can help you know how to plan for your loved one's discharge. One variable often shared among seniors who are readmitted is a lack of high-quality support at home in the period immediately following discharge. When seniors are already tired and weak due to their hospital stay, basic chores and essential personal care tasks are the last thing they want to do. However, when they skip steps that are crucial to their recovery, they can open the door to complications that further increase the chance of a readmission.
How Our Transitional Care Program Helps
To deliver care that tends to the full range of needs seniors experience before and after a hospital discharge, we have developed a comprehensive transitional care program. Called Ready-Set-Go Home, this program has been carefully designed to accommodate seniors in the Terre Haute area and their overwhelmed family caregivers during this sensitive time.
We use a three-prong approach to care when delivering the services included in this program:
We begin with support at the hospital. We know many families lack resources for making a successful transition from hospital to home, and our care coordinators are available to offer guidance and information.
We deliver high-quality care for seniors at home. When seniors return home, they typically need a helping hand with tasks ranging from cooking to remembering to take medications and getting dressed.
We keep up with seniors' progress at our local office. The supportive staff members at our office in Terre Haute assist with coordinating care throughout seniors' recovery.
Get in touch with Visiting Angels Terre Haute today to book a no-cost transitional care consultation in Terre Haute or a community in the vicinity such as Brazil, Carbon, Cory, Judson, or Rockville.
Serving Terre Haute and the Surrounding Areas
Visiting Angels
TERRE HAUTE, IN
1452 S 25th St
Terre Haute, IN 47803
Phone: 877-334-1531
Fax: 765-848-1046